Behold the ultimate Thanksgiving recipe round-up! Here are our favorite easy vegan thanksgiving recipes that we've made throughout the years—everything from appetizers, sides, entrees, and desserts. We hope you love them as much as we do!

Appetizers & Sides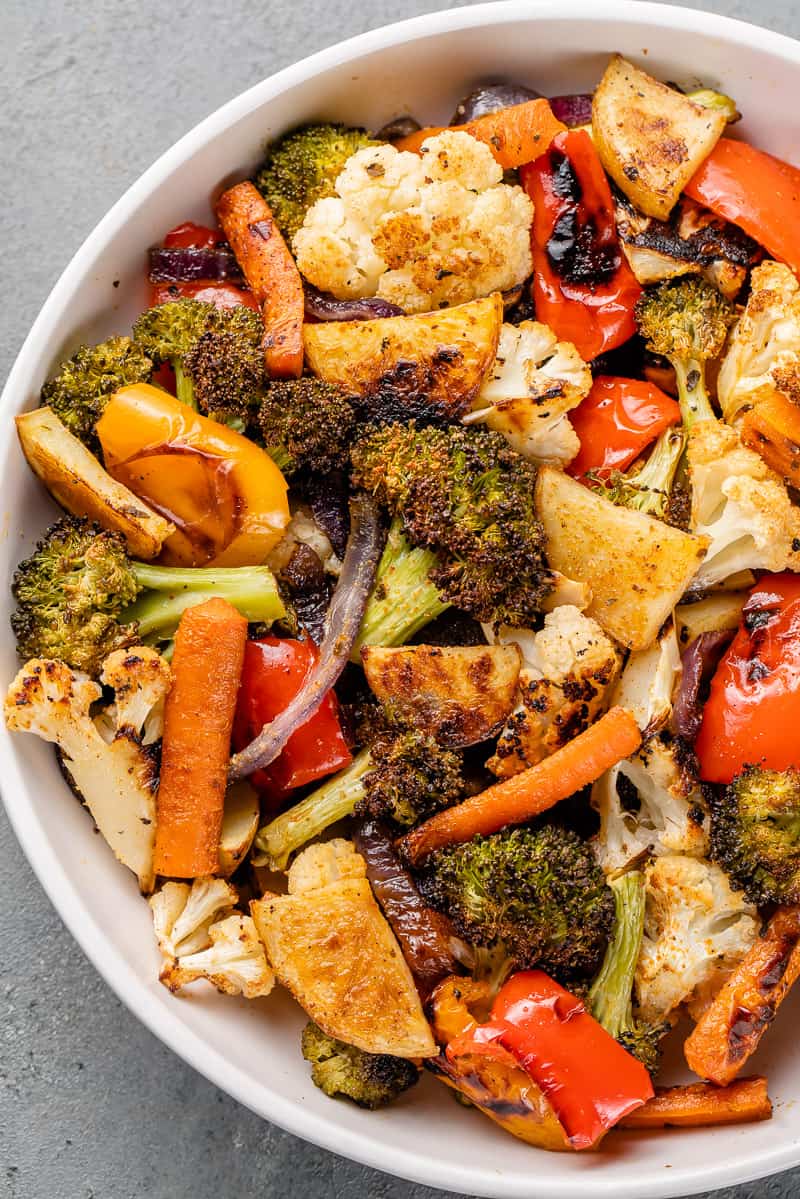 Learn how to make these simple roasted vegetables in just a few easy steps. This recipe requires just a few simple seasonings and a sheet pan and makes for the perfect side to any meal.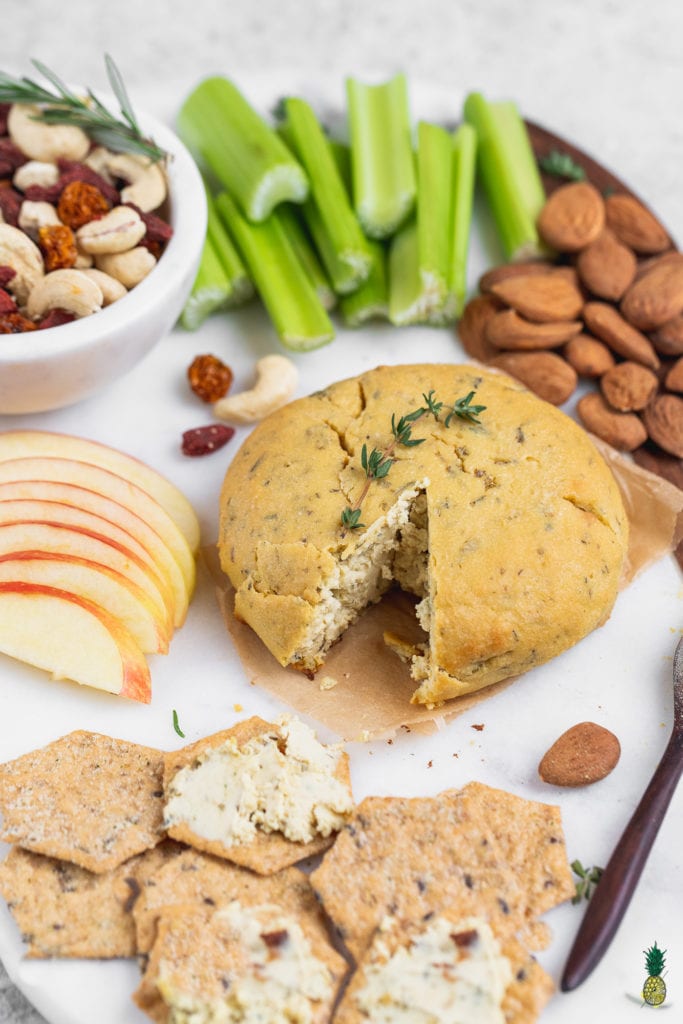 Looking for a vegan appetizer for this holiday season? Well, you're in luck! Today we are coming at ya with a Baked Almond Cheese Ball that is sure to knock your socks off! It makes the ideal appetizer for any holiday.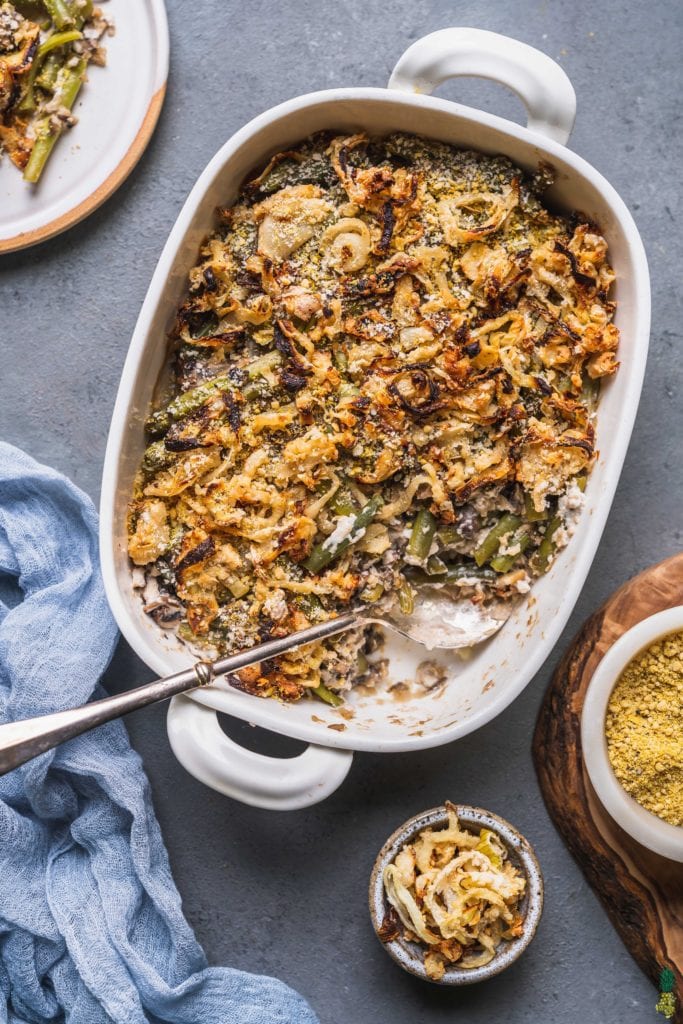 Nothing says "the holidays" quite like a creamy green bean casserole. This essential Thanksgiving side dish is traditionally loaded with dairy, but we are bringing you this vegan version.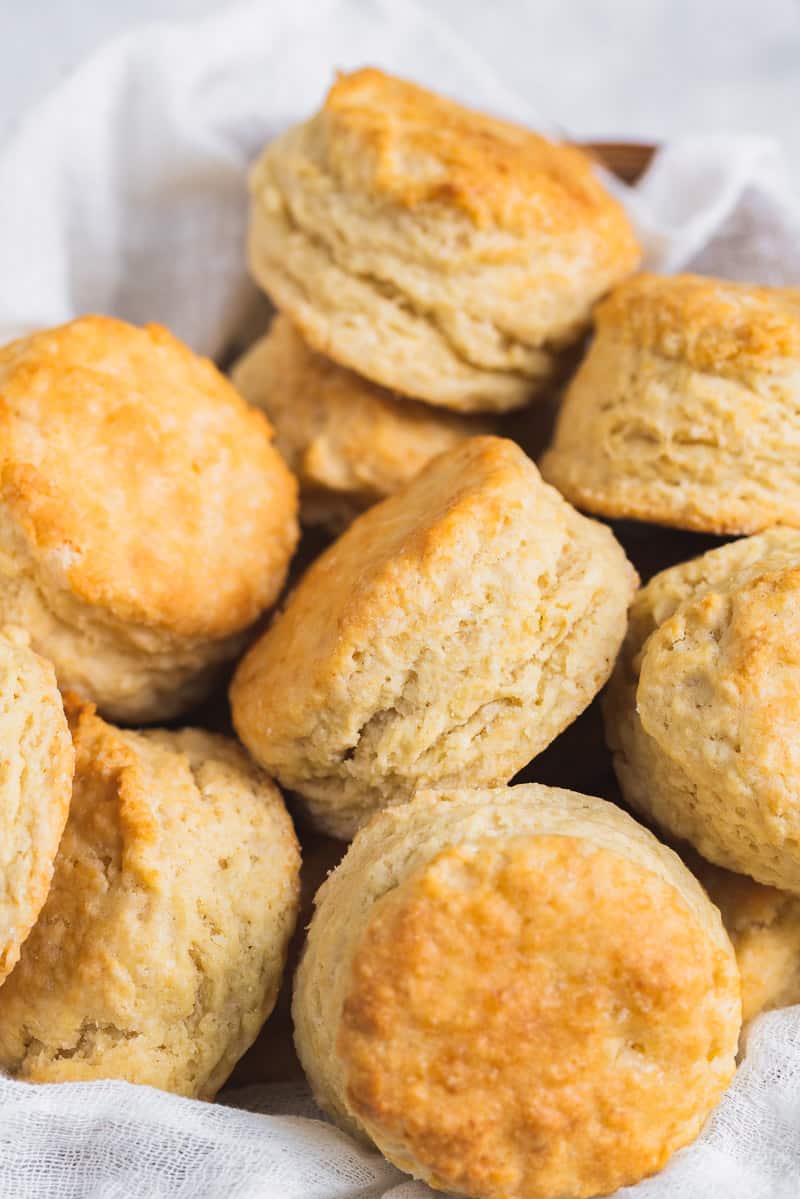 There's nothing quite like a fresh, warm and flaky biscuit, especially when it's made completely plant-based! Learn how to make the BEST tall, fluffy, and tender vegan buttermilk biscuits!
An easy & healthy cream of mushroom soup that requires just a few simple ingredients and is out of this world good. This soup is going to be a winner for vegans and non-vegans alike!
Thanksgiving is all about family, friends, and most importantly, comfort foods! As you may well know, mashed potatoes are among my all-time favorite foods. To celebrate this year, I thought it would be fun to make this recipe.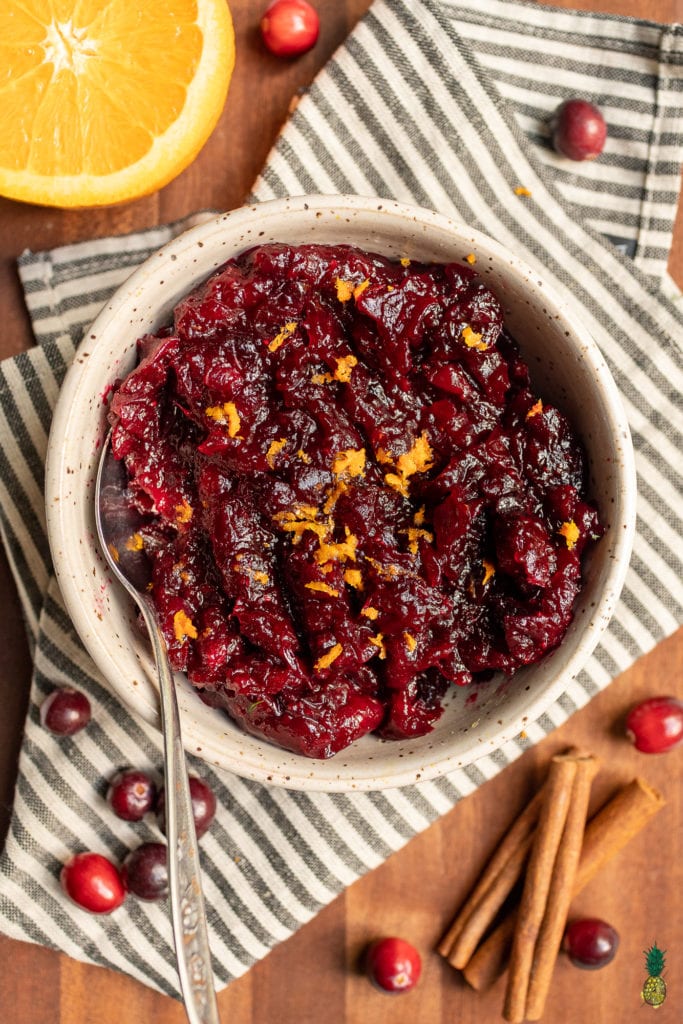 You'll never eat cranberry sauce out of a can again. This recipe is easy, requires just 5 ingredients, and will be ready in 10 minutes! What's the holiday without a little cranberry sauce, right?
An easy fuss-free recipe that makes for the perfect appetizer for Thanksgiving this year. This butternut squash and pear soup is loaded with fall flavor and will warm you up in the best way possible.
The BEST vegan mashed potatoes are made with a secret ingredient that brings them to the next level! These require just 5 simple ingredients total, are so easy to make, and will be ready in about 30 minutes.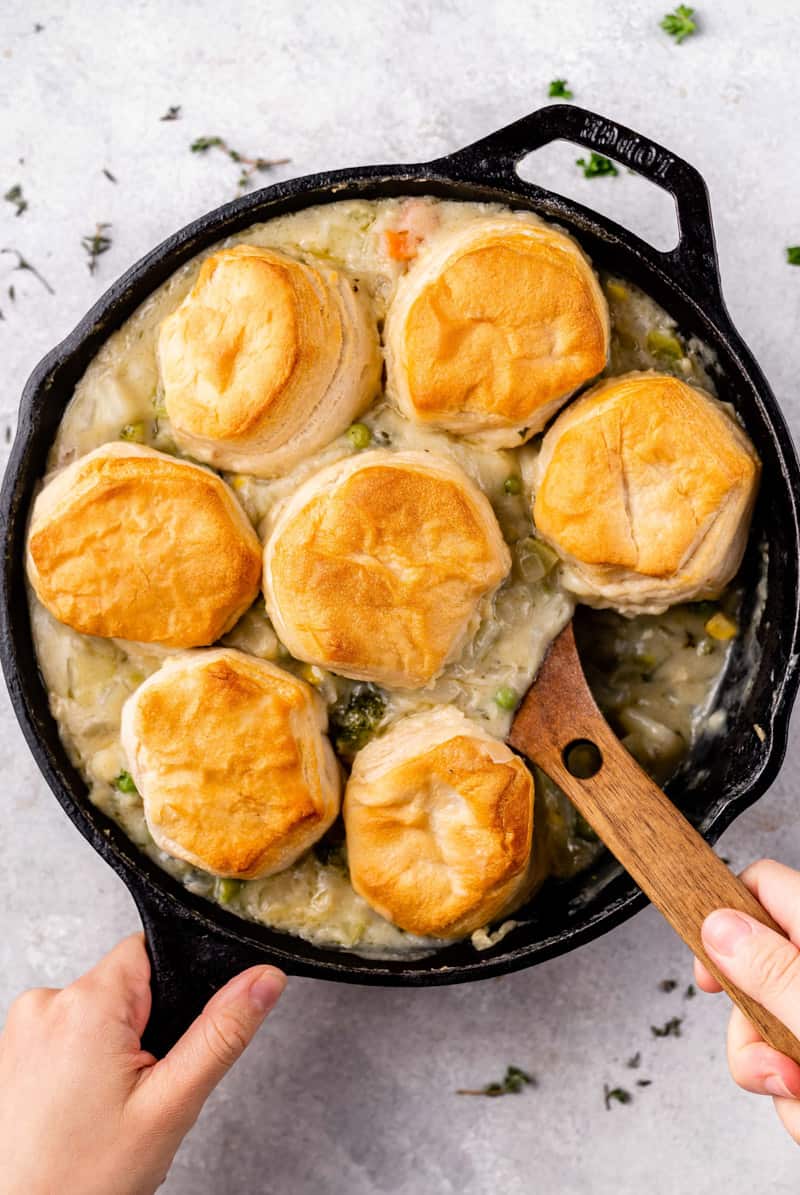 Learn how to make this delicious skillet biscuit pot pie in 30 minutes or less. This is a simple recipe the whole family will love! It's hearty, full of flavor, and topped with flaky golden biscuits.
An easy-to-make fall vegetable pilaf that requires just 8 ingredients and is ready in 30 minutes or less! Zucchini, carrots, rice, and fall herbs, it is packed with nutrition, flavor and a whole lot of comfort!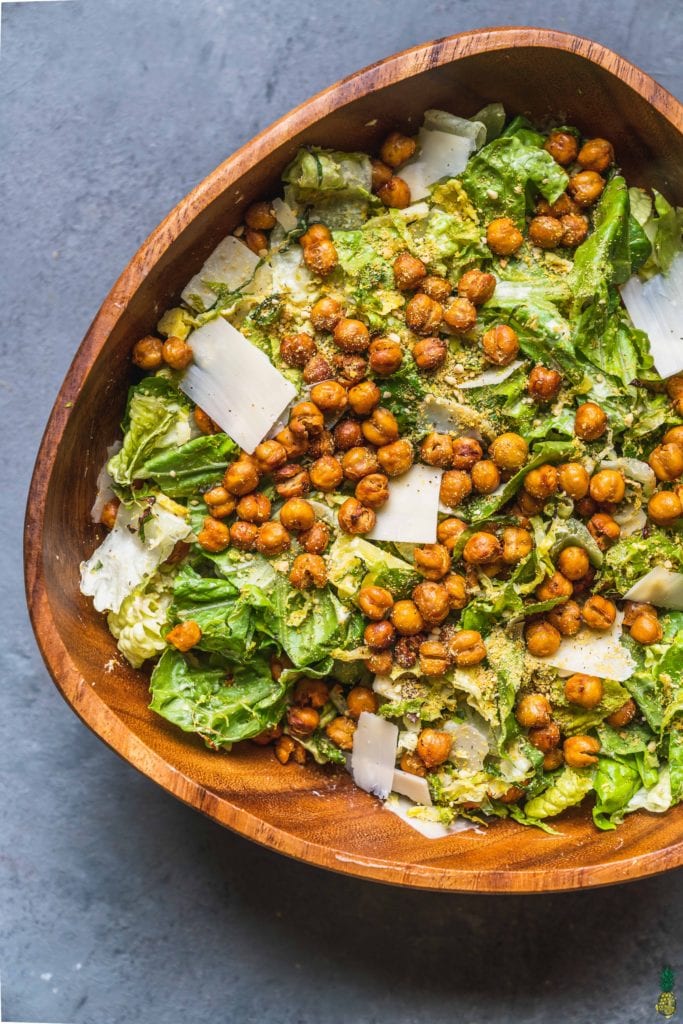 Chances are you've had a caesar said before, but have you had a Brussels​ Sprouts Caesar Salad? It's full of flavor, nutritious, and will make the perfect addition to any of your holiday meals.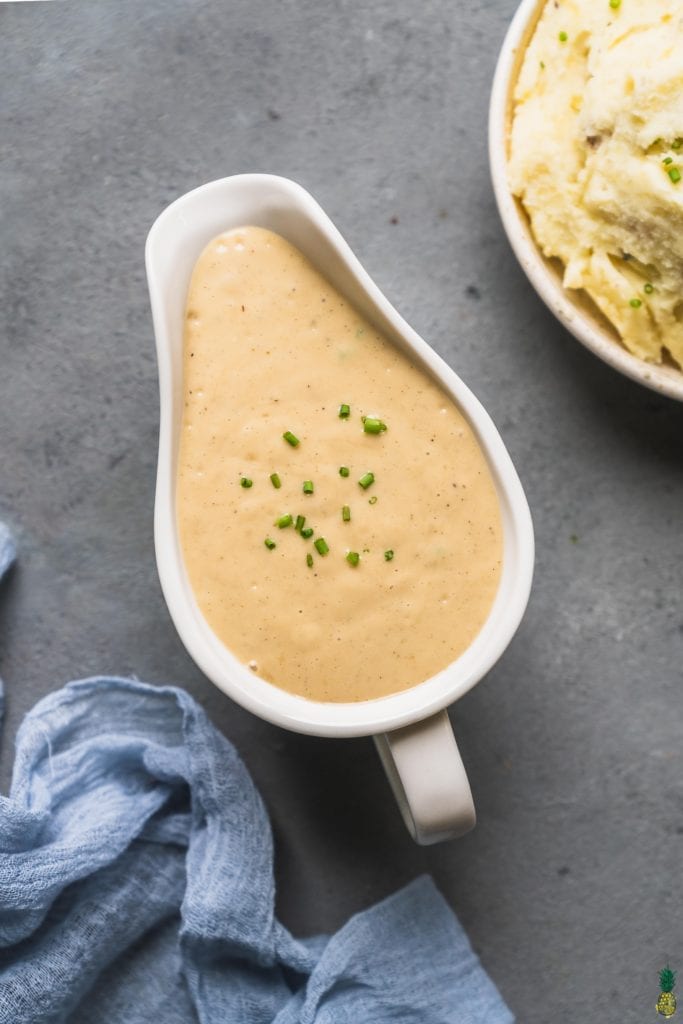 Who knew making your own vegan gravy at home could be so simple? With minimal ingredients and just 10 minutes of your time, you'll have a rich and savory gravy to top all of your favorite foods with this Thanksgiving.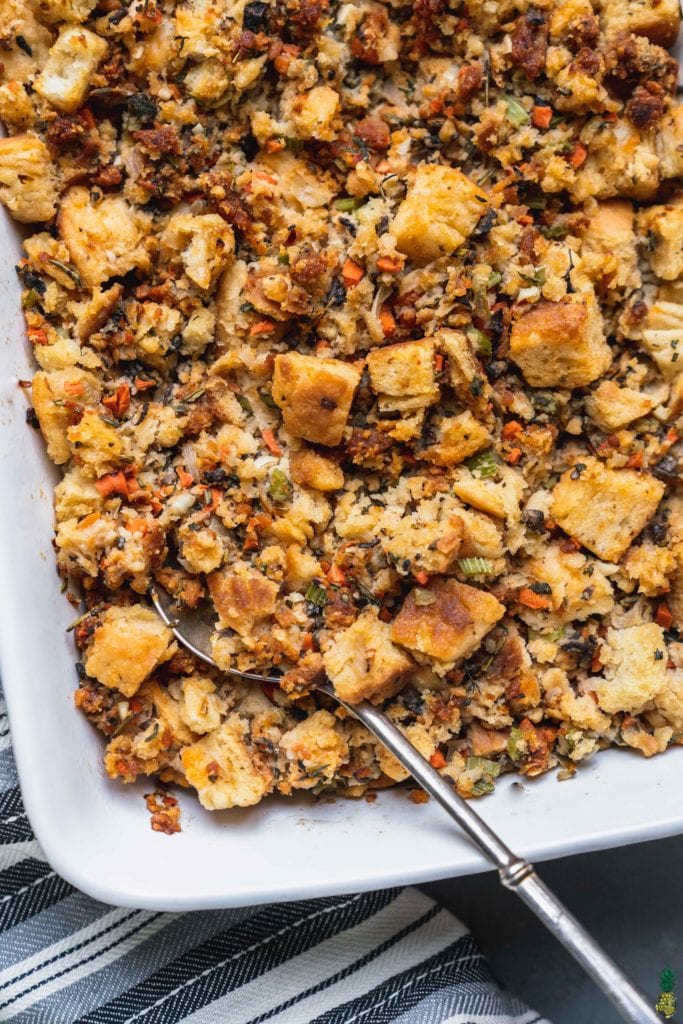 Thanksgiving is almost here, and we are coming at you with this epic vegan buttermilk biscuit stuffing. That's right, buttermilk biscuit stuffing. It's easy to make and so dang delicious.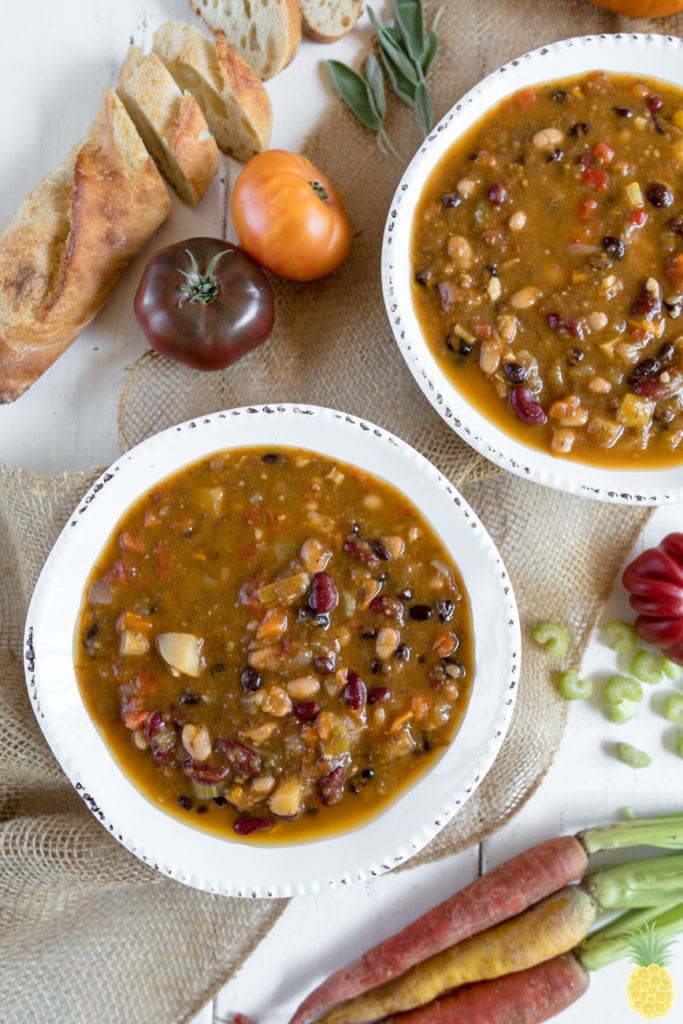 This pumpkin chili is definitely a winner. It is super easy to make, hearty, requires just one pot, and will be ready in about 30 minutes. This chili is the perfect starter for a special holiday meal.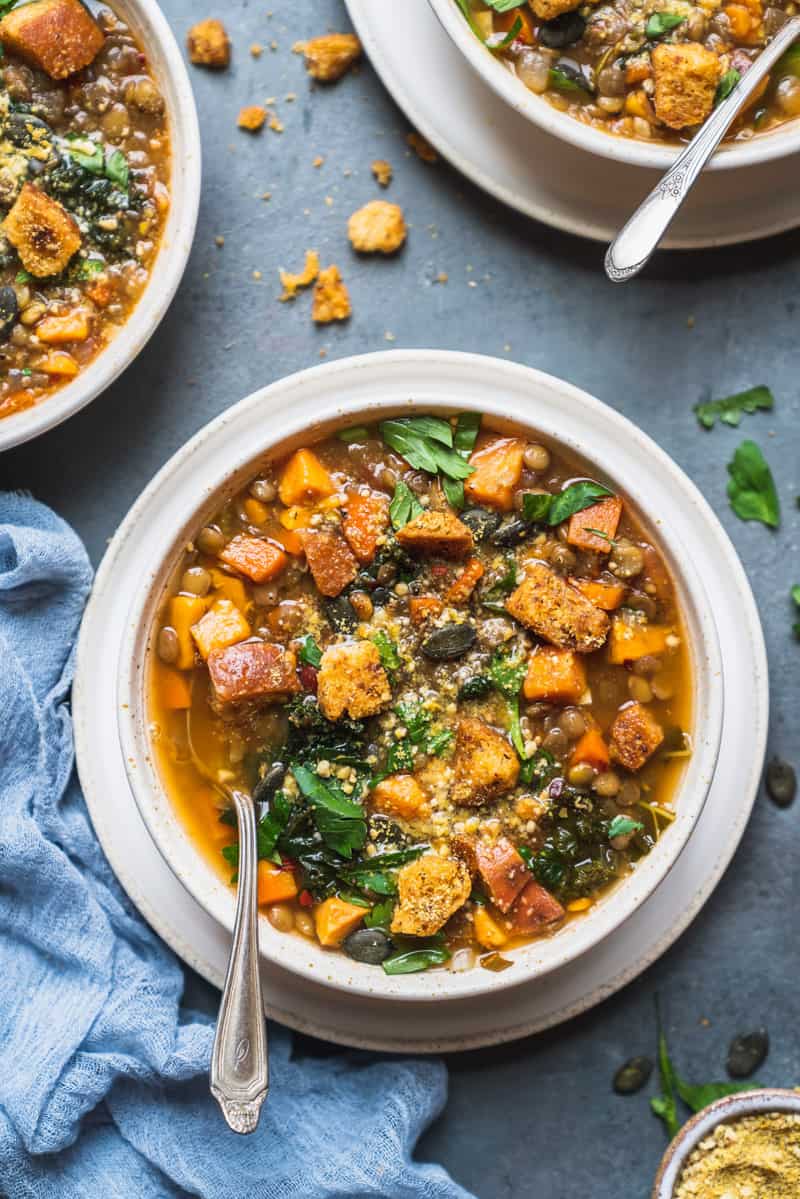 Learn how to make this easy and cozy soup recipe with just a handful of simple ingredients and less than an hour of your time. It perfect for the winter months so dang good! Plus, it's vegan!
A vegan mushroom gravy that is packed with flavor and perfect for the holidays! It is easy to make, requires simple ingredients, and will be ready in about 20 minutes. Perfect for mashed potatoes, roasts, biscuits, and more.
An easy side dish that is perfect for the Fall season and Thanksgiving dinner! Maple Roasted Acorn Squash requires just 5 simple ingredients and is ready in under an hour. It's sure to be a hit!
Healthy, hearty and easy to make — these lentil and vegetable stuffed mushrooms are a MUST make appetizer for your next holiday party! One of the best easy vegan Thanksgiving recipes!
Caramelized onions paired with thyme and vegan cheese, all wrapped in a flaky and rustic tart crust. Need I say more? This tart is perfect for entertaining guests and will be the hit of any party!
Get ready to roll up to your family gatherings and holiday parties in style this year! We've got you covered with this herbed skillet pull-apart bread recipe that is sure to blow everyone's minds.
Pasta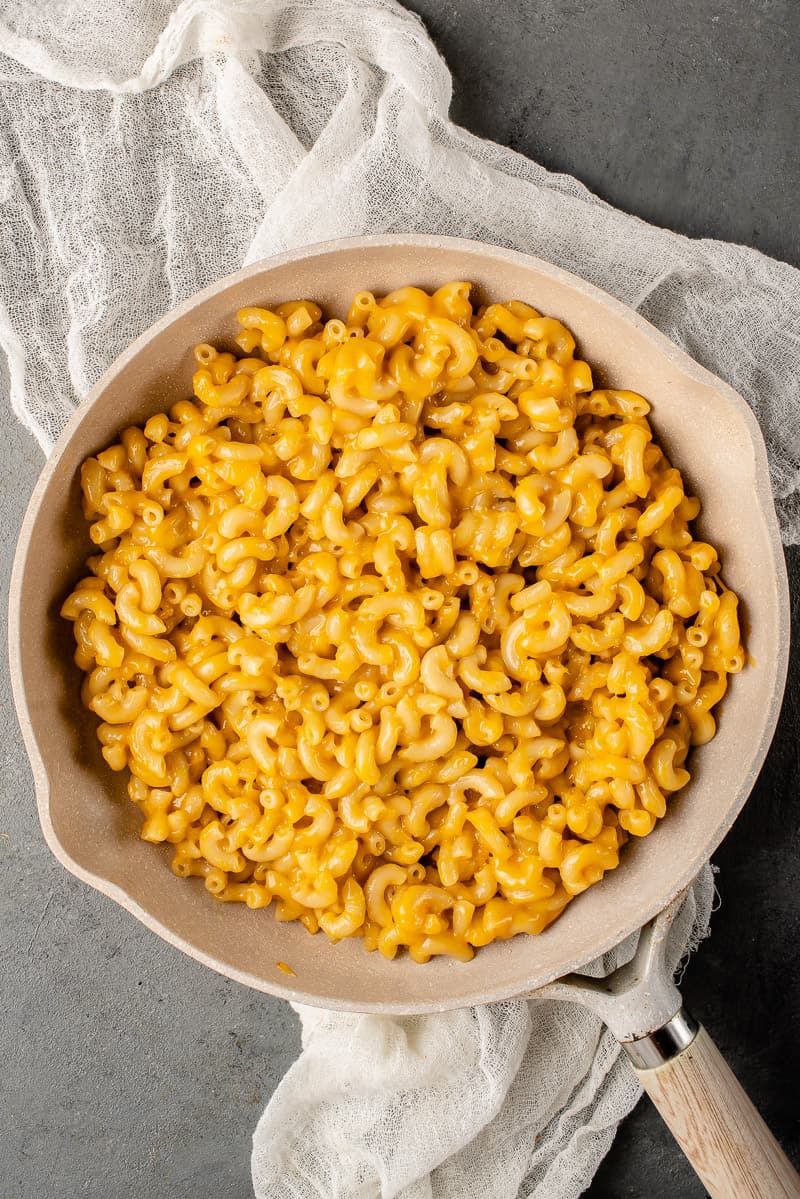 Learn how to make the easiest creamy vegan mac and cheese with just one pot and less than 30 minutes of your time! All of the flavors and feelings of childhood wrapped up into one easy-to-prepare dish.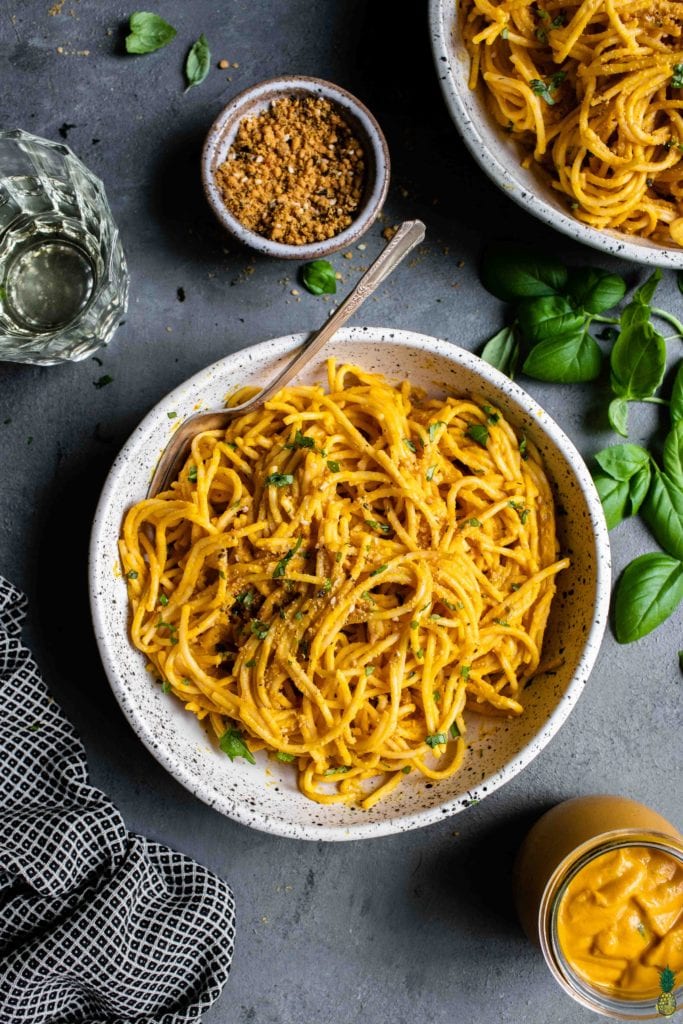 A creamy kabocha squash and red pepper pasta sauce that is made by blending together a mix of vegetables, cashews, spices, and broth. It's the perfect mix of sweet and savory and is easy to prepare.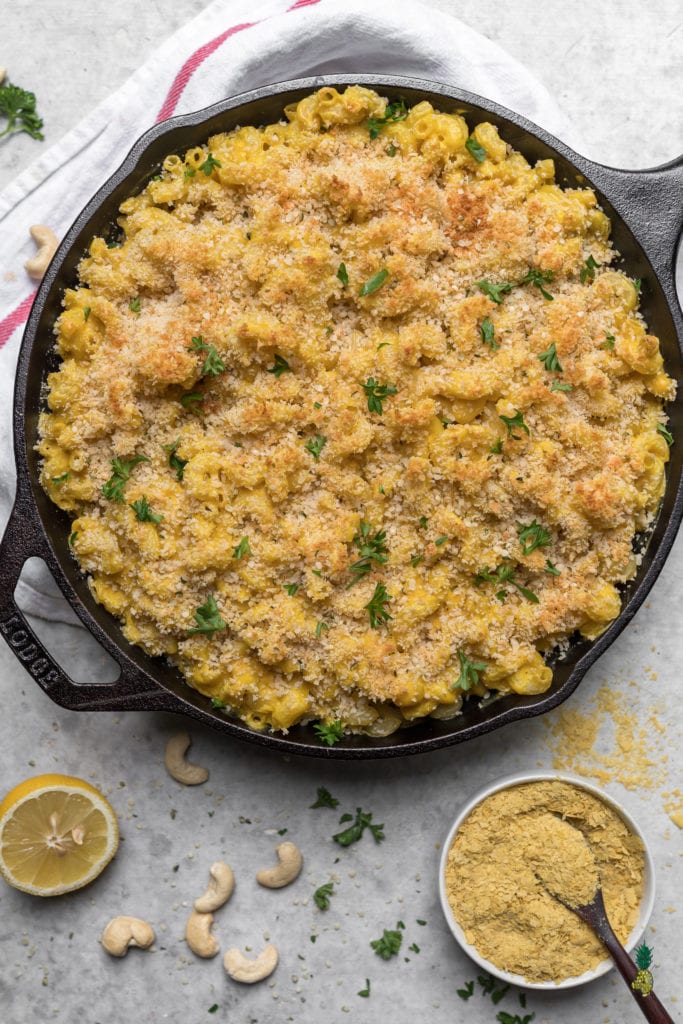 The only vegan mac and cheese recipe you will ever need! This dish is made with simple plant-based ingredients and will be a hit with any vegan or non-vegan you serve it to! One of the best easy vegan Thanksgiving recipes!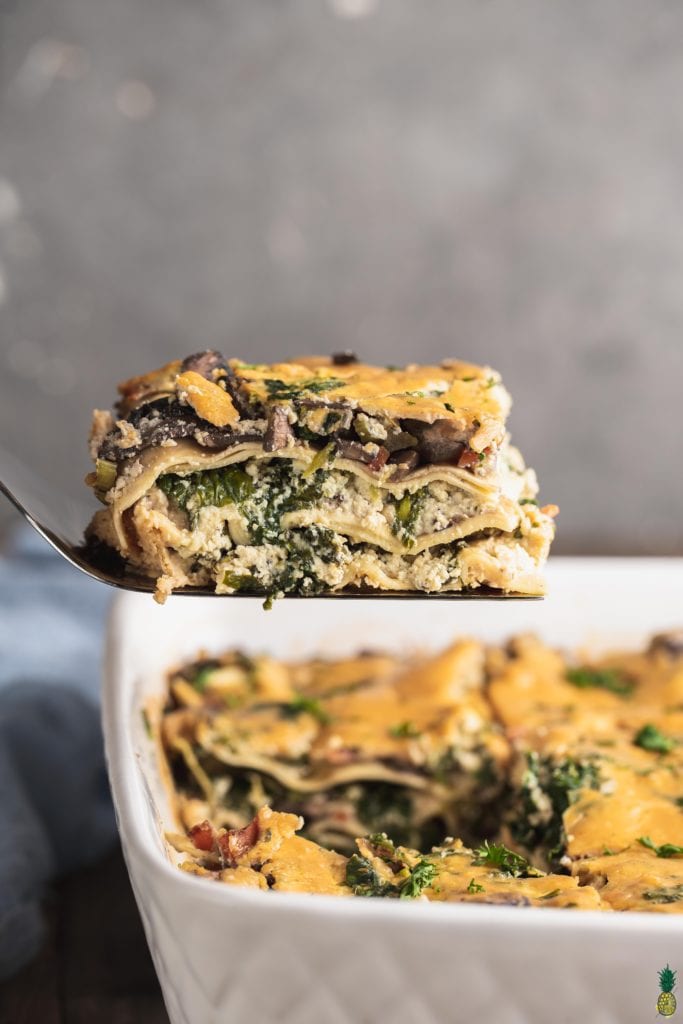 This vegan white lasagna with mushrooms and spinach is seriously DREAMY. It's stuffed with spinach ricotta cheese and sauteéd mushrooms smothered in a homemade creamy vegan cheese sauce.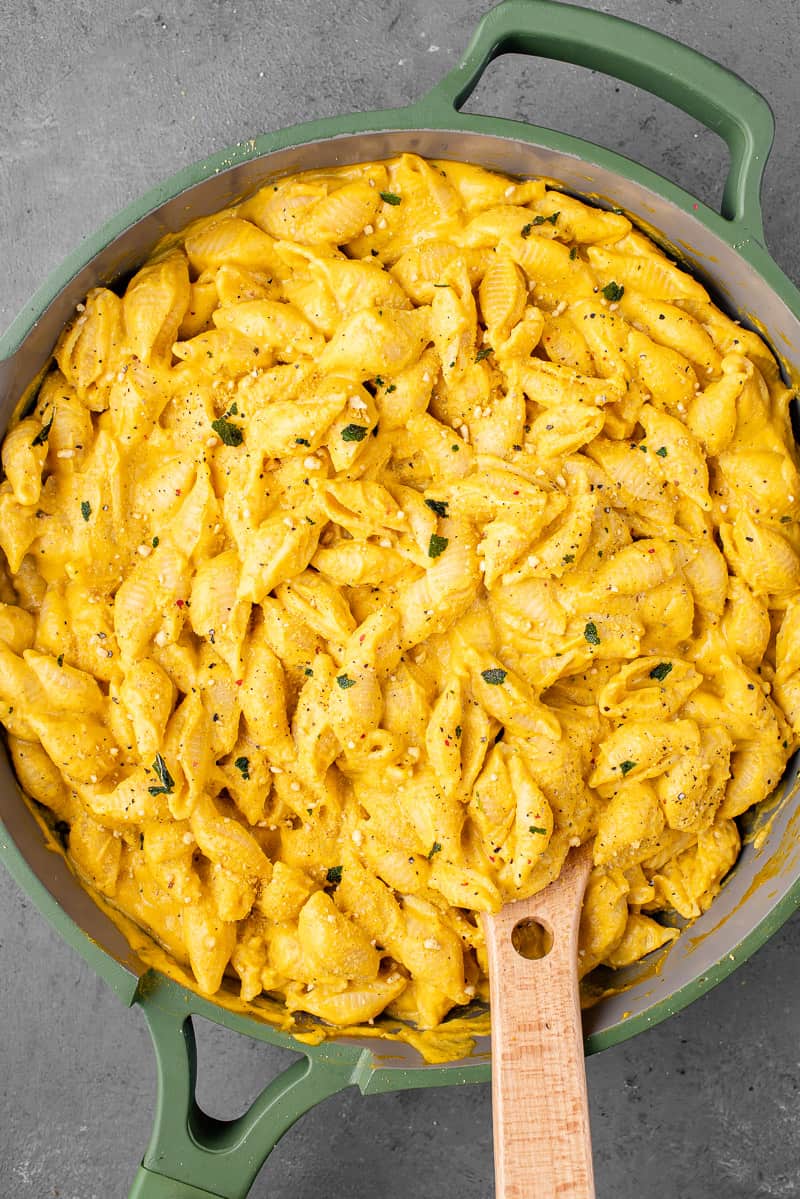 This creamy pumpkin pasta is the perfect comforting fall meal. It's loaded with flavor, simple to make, and will be ready in less than an hour! It's the perfect dish to share with friends and family.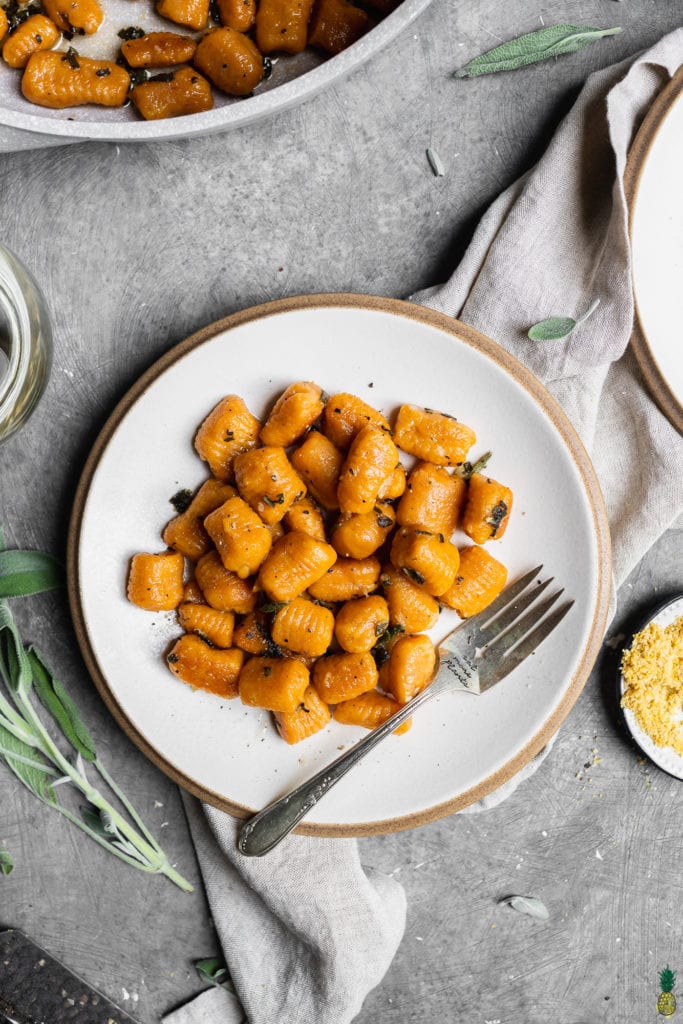 Learn how to make this 4-ingredient vegan pumpkin gnocchi with less than an hour of your time! It's a great recipe for fall dinners and is perfect for adults and kids alike! Plus, it's a fun recipe to get the family involved.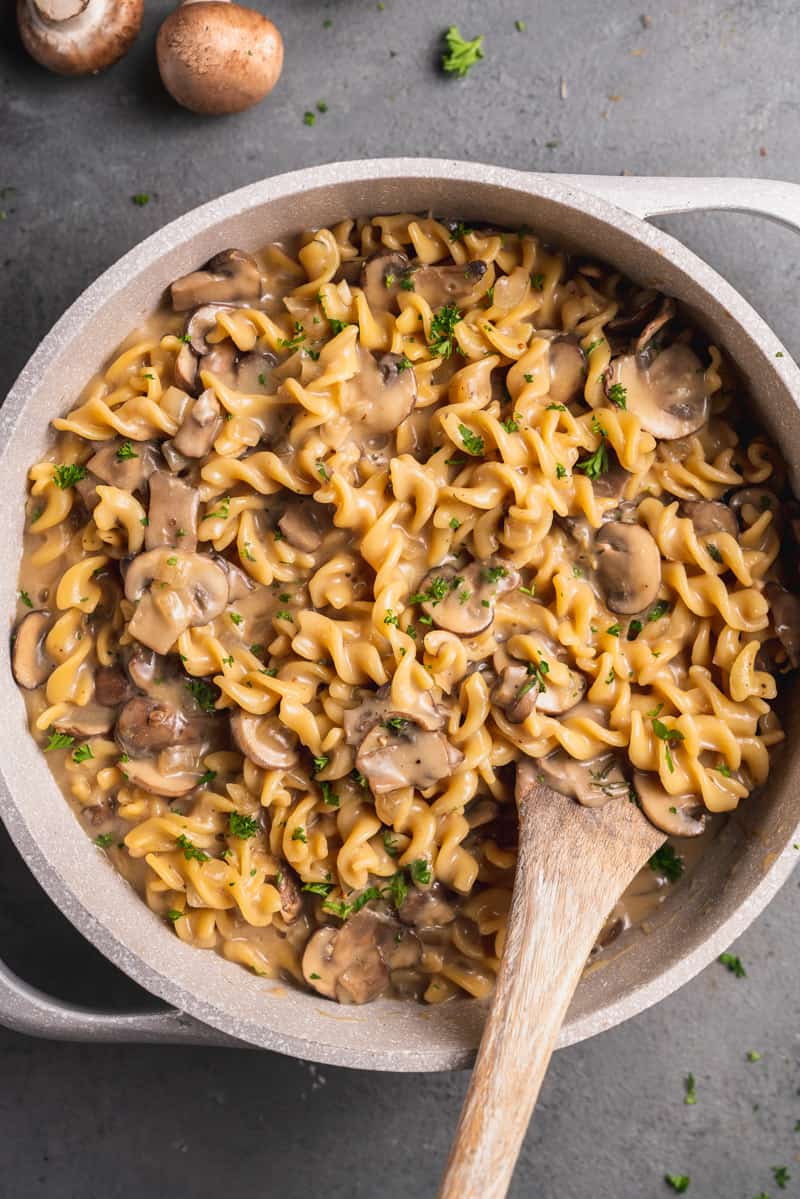 This Vegan Mushroom Stroganoff is not only delicious, but can be made in one pot and is ready in 30 minutes or less. Are we talking about the perfect meal, or what? Let's get cookin'!
Entrees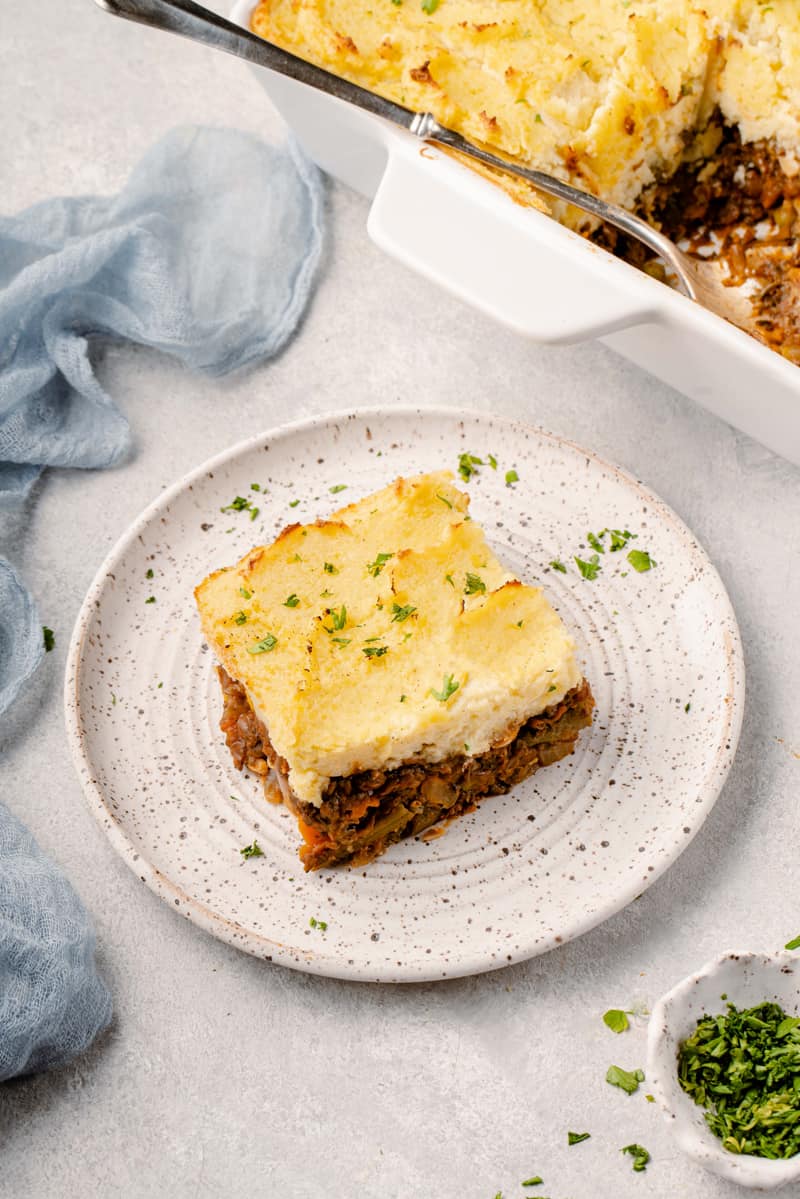 This vegan shepherd's pie recipe is the perfect comfort food for the holiday. A savory mix of lentils, mushrooms, herbs, and veggies topped with a thick and fluffy layer of creamy mashed potatoes.
Crispy cauliflower steaks that make the PERFECT vegan thanksgiving entree! These Thanksgiving cauliflower steaks are baked, crispy, and free from oil. We promise you will love this dish!
In need of a vegan entree for the holidays? Look no further! You can make this flavor-packed holiday roast from scratch! A vegan turkey seitan roast loaded up with a mushroom and squash filling.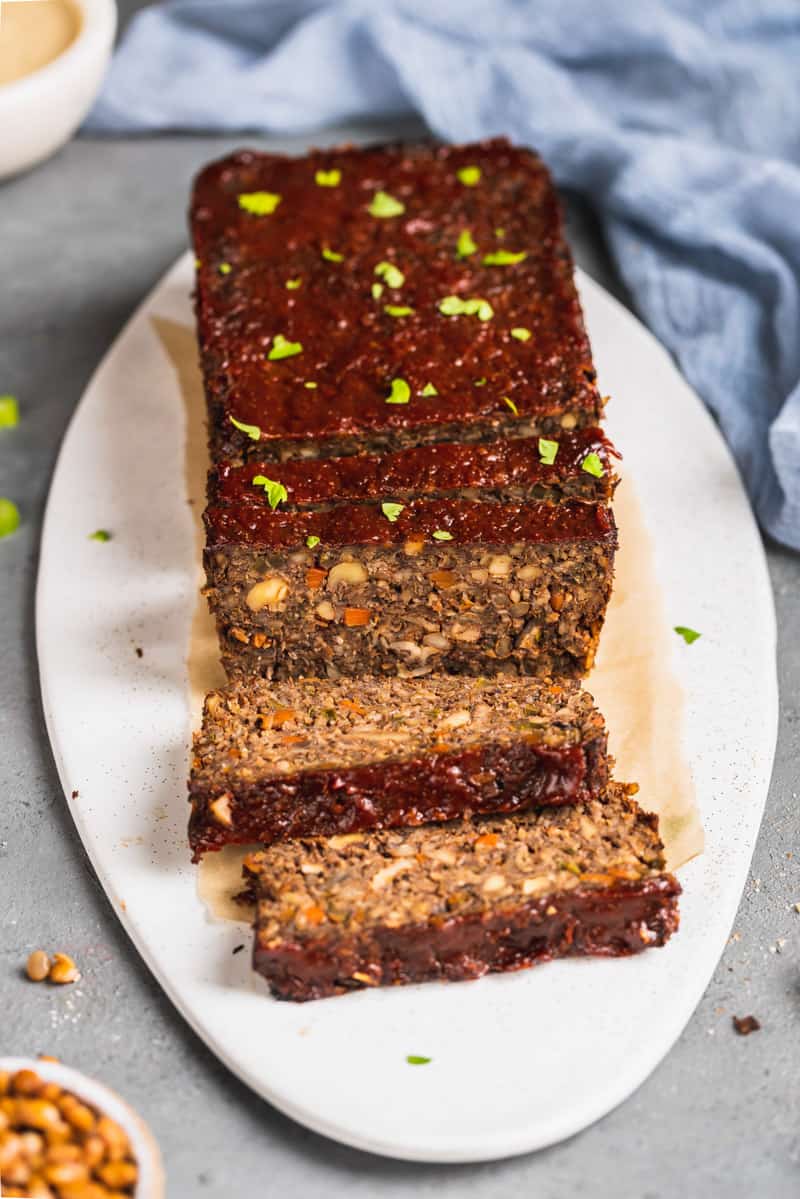 Who knew you could make a meatloaf out of vegetables? This easy-to-make Veggie Meatloaf requires simple ingredients and just about an hour of your time. It's also free from gluten and added oil.
This Vegetable Wellington is loaded with lentils, mushrooms, walnuts, and more! A flaky puff pastry crust wrapped around the perfect savory and satisfying vegetable mixture.
Tender, juicy, melt-in-your-mouth good vegan portobello mushroom steaks. One of the best easy vegan Thanksgiving recipes! It packs a savory and meaty flavor everyone will love.
Desserts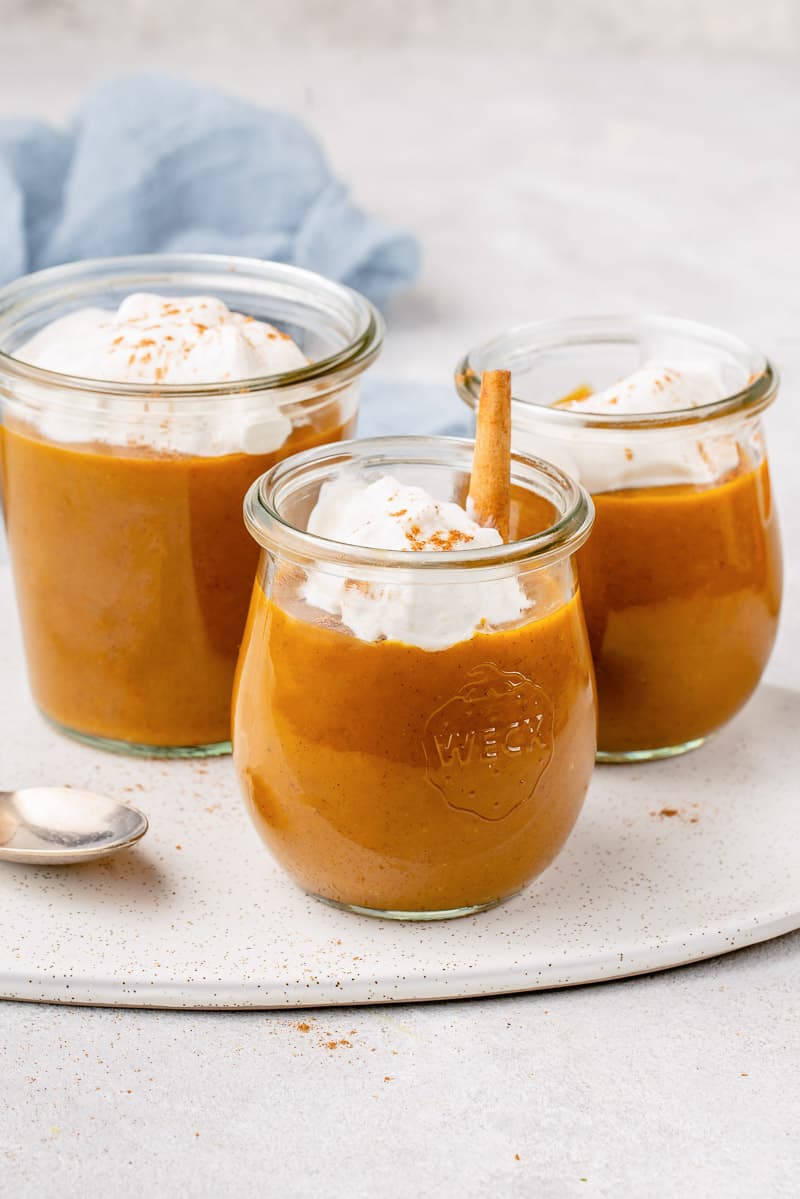 This recipe tastes just like pumpkin pie but is so much easier to make! Plus, it's 7-ingredients, vegan and gluten-free, and doesn't require any nuts or tofu! Serve it with some whipped cream and granola.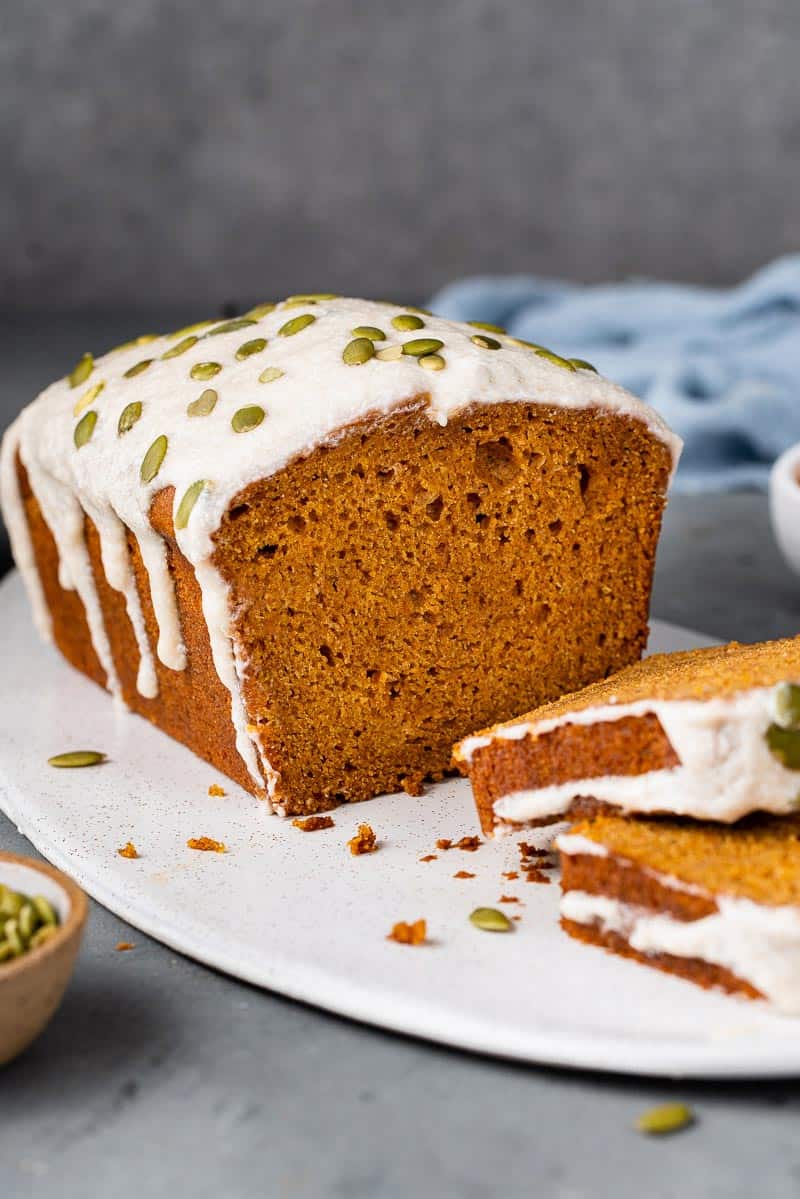 Get ready to make the best vegan pumpkin bread recipe! It's fluffy, moist, and perfectly spiced, plus it requires simple ingredients and is easy to make! It's a classic fall treat that the whole family will love.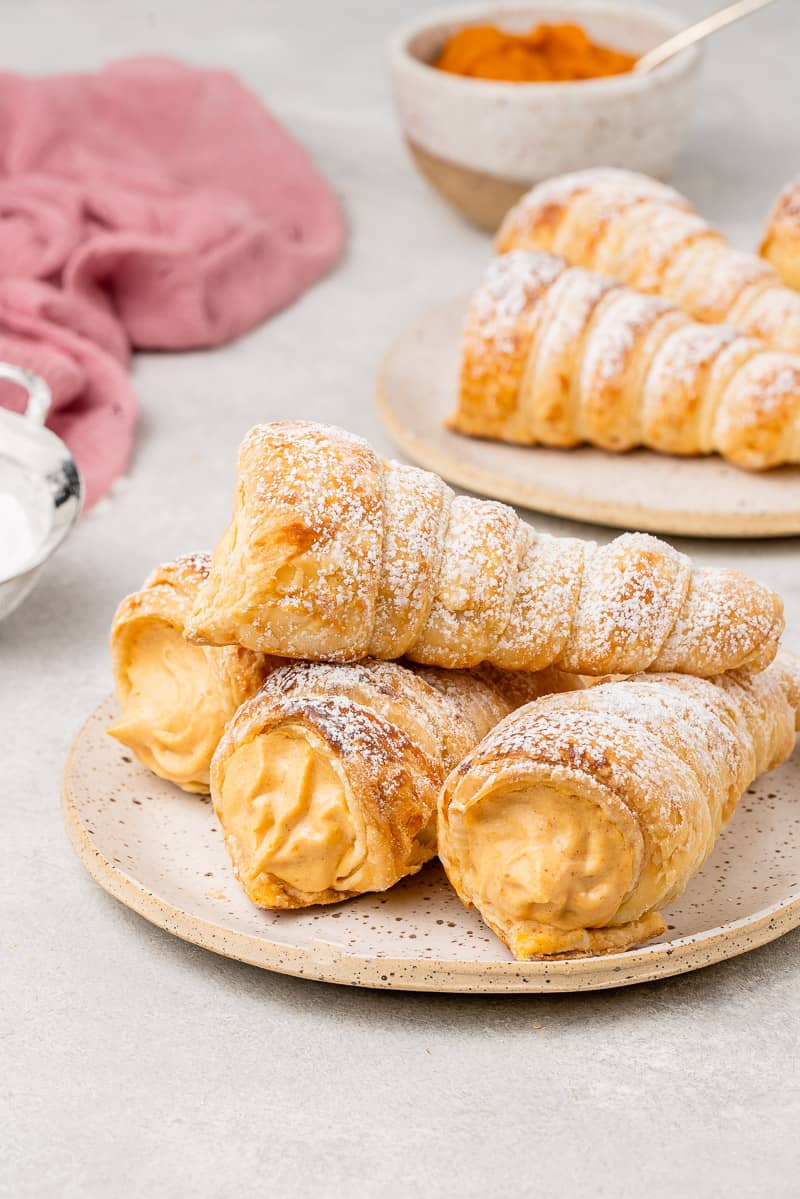 A perfectly flaky and light pastry cone filled with a finger-lickin' good spiced pumpkin whipped cream. These Pumpkin Cream Horns are the perfect deliciously decadent dessert.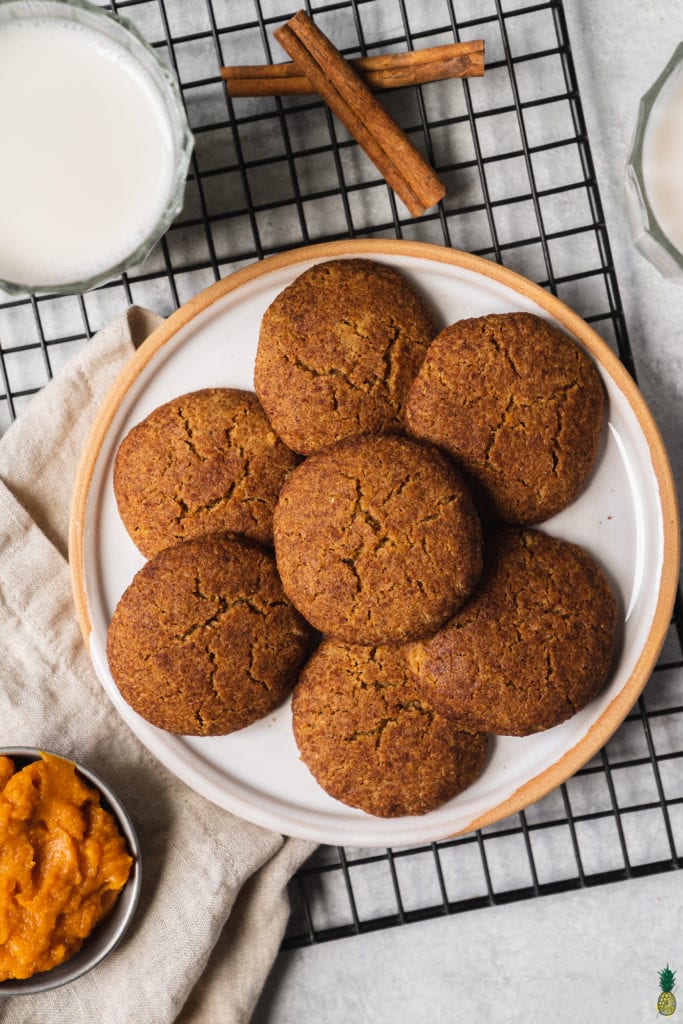 Sweet, soft, and spiced to absolute perfection, these easy pumpkin snickerdoodles are the perfect dessert to indulge in this autumn. Not only are they vegan, but also gluten-free and refined sugar-free!
These Chocolate Dipped Pumpkin Macaroons are the perfect vegan and gluten-free fall treat when you are craving something sweet! They are easy to make, require 10 simple ingredients.
Nothing says Thanksgiving quite like a big 'ol pumpkin pie, right? With that being said, we decided to veganize this classic recipe, and man oh man, it's incredible! This vegan pumpkin pie is one for the books!
This pumpkin chai cheesecake is one of our favorite easy vegan Thanksgiving recipes and that everyone, vegan or not, is going to LOVE. It has a creamy cashew and coconut filling that is perfectly spiced.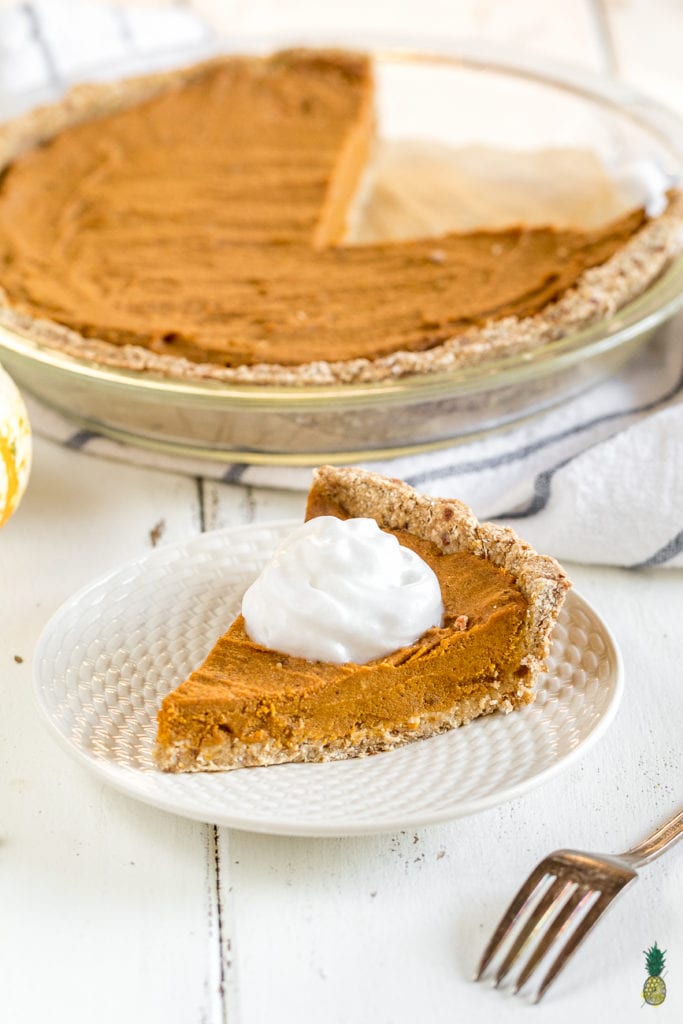 I am here today to share with you one of my best recipes to date, a Date-Sweetened Pumpkin Pie that is oil, gluten, AND refined sugar-free…can I get a what what!
Sweet, soft, chewy and delicious. These pretzel bites are covered in pumpkin spiced sugar and served with a heavenly vegan cream cheese dipping sauce. Get ready for the perfect pumpkin treat.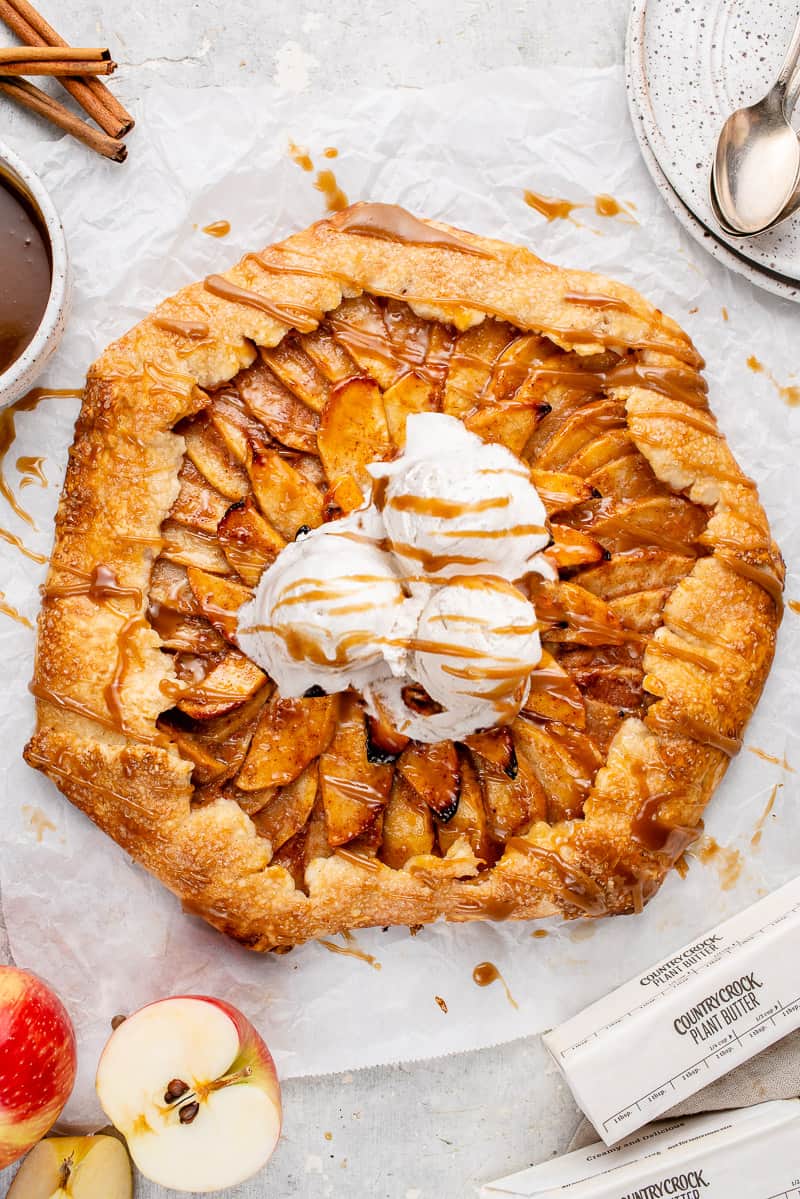 This apple galette is the perfect fall-inspired dessert. It's loaded with sweet cinnamon-spiced apples, wrapped in a flaky homemade crust, and finished off with a decadent peanut butter caramel sauce.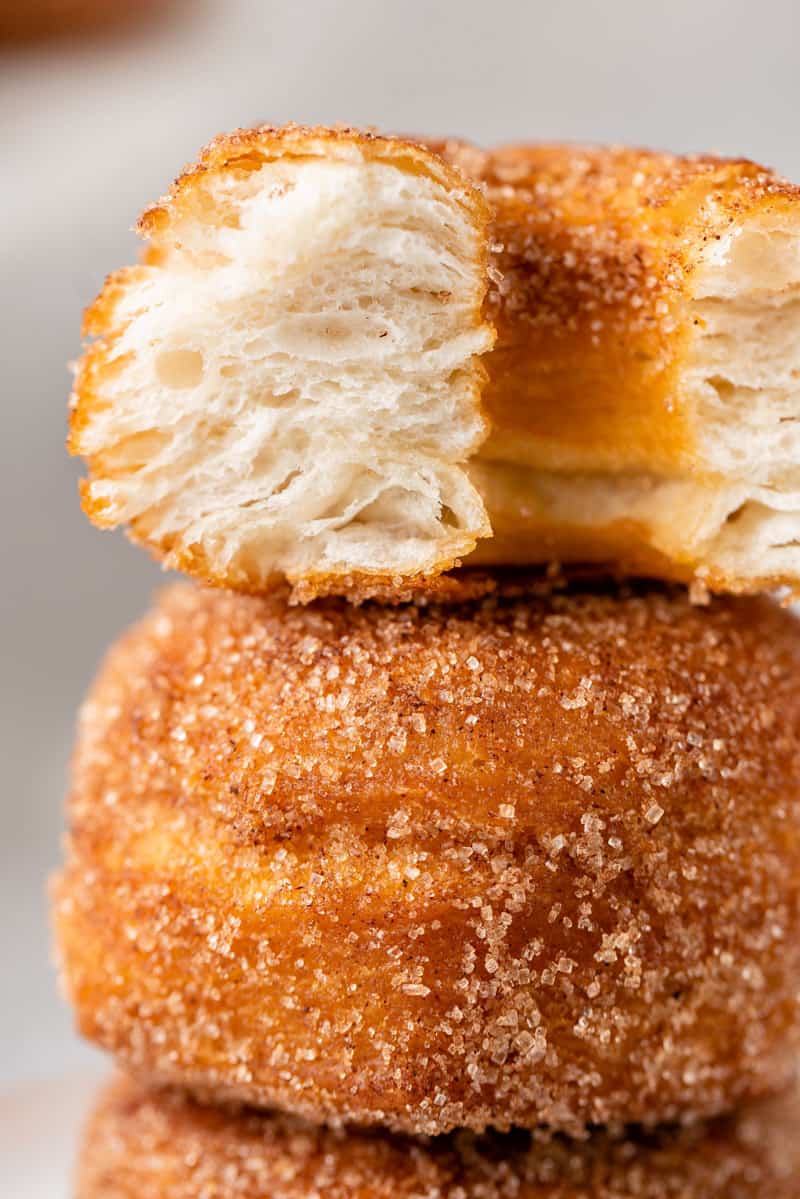 Learn how to make easy vegan biscuit donuts with just a few simple steps. They're fluffy, perfectly sweet, and a treat that the whole family will love! These only require 4 simple ingredients to make.
The fall is here! It's time to cozy up under a blanket with a good book, next to the fire, with a slice of this delicious vegan apple cider coffee cake. Sounds like heaven, doesn't it?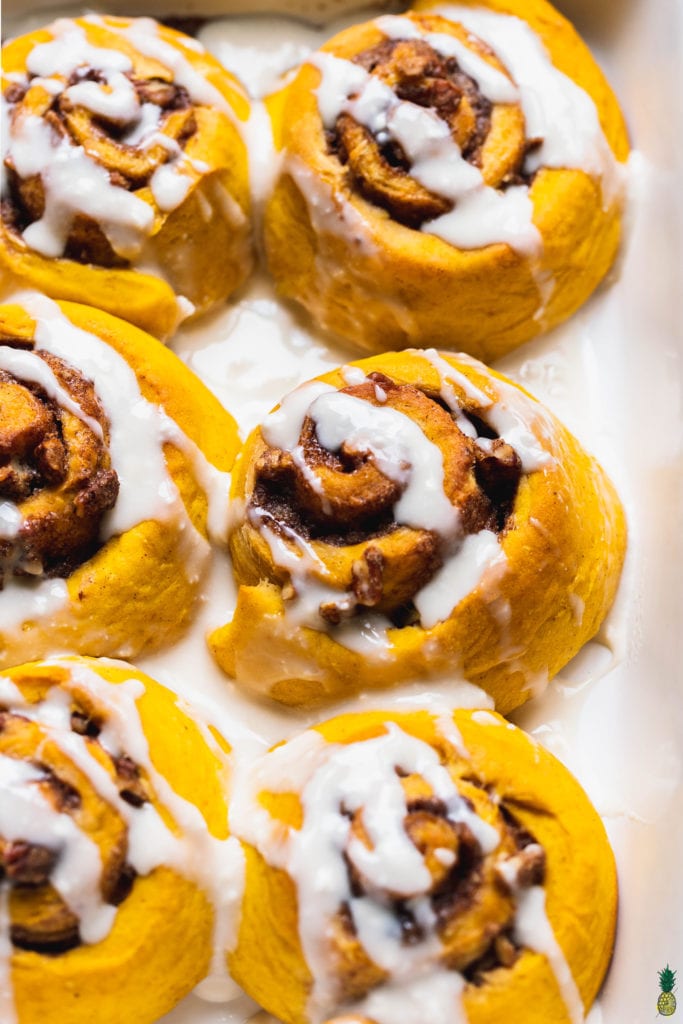 Light, fluffy, and perfectly sweet, these pumpkin cinnamon rolls are THE dessert to cozy up with this holiday season. We promise you are going to fall in love with these (pun intended).
A vegan twist on a fall classic, this apple crisp recipe is both delicious and simple to make. Nothing beats the smell of ooey-gooey baked apples smothered in cinnamon sugar…except for maybe the taste.
These vegan pecan tarts are to die for and are sure to impress your holiday guests! They require just 8 ingredients and are ready in less than an hour. They're buttery and full of holiday sweetness.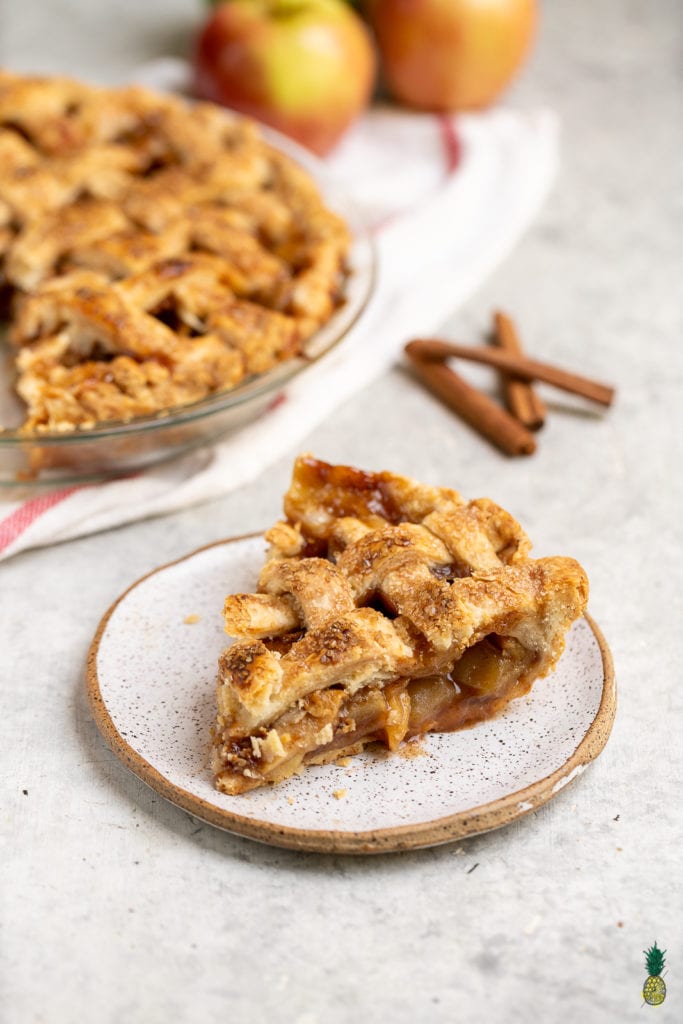 One of the best easy vegan Thanksgiving recipes! This recipe is perfect for fall, easy to make and damn delicious. Instead of vegan butter, the crust is made by using coconut oil.
We promise you that these 5-ingredient puffed pastry cinnamon rolls will make the perfect holiday treat for you and your loved ones. They ooze with chocolate, cinnamon, and sugar.
Leftovers
A fun and flavorful recipe to help you use up Thanksgiving leftovers you may have this year. Mashed potatoes are transformed into potato cakes rolled in breadcrumbs made from stuffing and topped with gravy.
Want to make something fun with the food you have leftover from Thanksgiving? Make poutine! It is simple, delicious and a great way to change things up if you are bored of plain ol' leftovers.
Want to make your Thanksgiving dinner even easier?
We know it's a weird year and most people aren't preparing the feasts and having the gatherings they normally do. This Trader Joe's Dinner idea is the perfect low-effort option for the holiday!
Make sure you tag us on Instagram @sweetsimplevegan and @consciouschris and hashtag #sweetsimplevegan if you recreate any of our recipes, we love to see your photos!