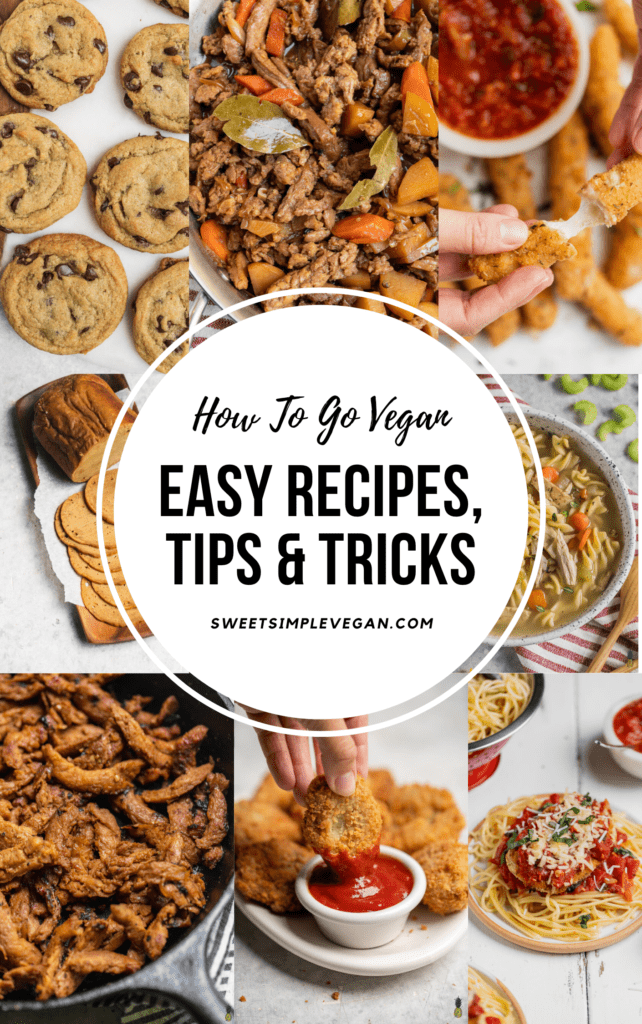 Get Veganuary Started Off on the Right Foot
With Veganuary quickly approaching, we thought it would be fun to share a few of our favorite recipes, as well as some tips and tricks for how to go vegan, and staying vegan after January has passed. If you're interested in Veganuary, you can take the pledge here!
For those who aren't familiar, Veganuary is a movement that started in 2014 which has inspired over half a million people in 187 countries to go vegan for January and beyond. If you've been considering adopting a vegan lifestyle, now is the perfect time to give it a shot.
Our Favorite Recipes:
A key to success when going vegan is to find replacements to foods that you're already familiar with eating. We've got a whole bunch of recipes that are both easy to make, and have similar tastes and textures to the foods you already know and love.
Learn how to make the best chocolate chip cookies that just so happen to be vegan. They're perfectly chocolatey, soft & chewy, easy to make and don't require any funky ingredients.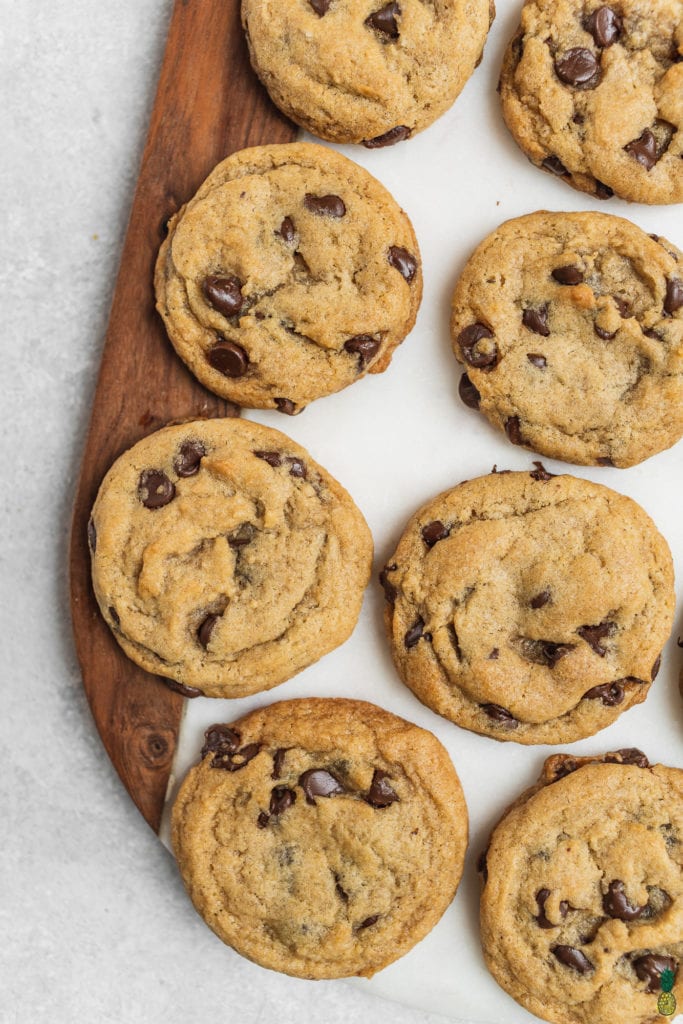 Vegans, non-vegans, and even kids will love these, trust us. They are crispy on the outside, moist on the inside, taste just like the real thing AND are cruelty-free.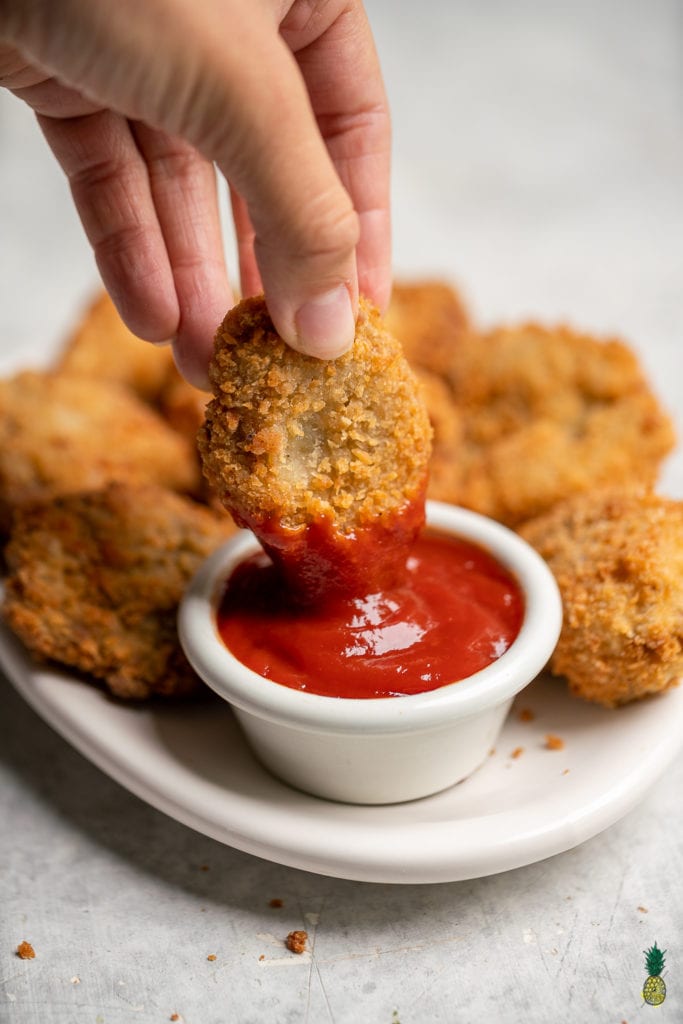 Just like the mozzarella sticks you enjoyed as a kid, except 100% vegan. These sticks are perfect for a party or game day snack. They're soft and melty on the inside, perfectly crunchy on the outside and so dang good paired with marinara sauce.
Easy vegan chicken parmesan that's just like the classic Italian dish you know and love. This recipe is ready in under an hour and is sure to be a hit with vegans and non vegans alike.
This vegan chicken noodle soup has all of the comforting qualities you want in the classic dish and tastes exactly like we remember growing up. Plus, it is easy to make and will be ready in 40 minutes or less!
A veganized version of a Filipino dish that is packed with bold flavors and is spot on to the classic recipe. This vegan filipino chicken adobo is easy to make and will be ready in about 30 minutes. With a marinade of vinegar, black peppercorns, bay leaves, and tamari, it has the perfect balance of sweet and sour, with a kick!
Bring your sandwiches to the next level with these homemade vegan deli meat slices! They are packed with flavor, easy to put together and cheaper than the store bought options available.
Get ready to enjoy some classic carne asada tacos…made without the meat! This vegan version of the classic Mexican recipe is spot on to what I remember it to taste like growing up. It's full of flavor, easy to make and packed with plant-protein!
Looking for the PERFECT classic vegan brownie recipe? Then this recipe right here is for you! These vegan brownies are sweetened to perfection, a mix of both cake-y AND fudge-y, plus SO easy to make. They require simple ingredients and will be ready in less than an hour– so let's get cookin'!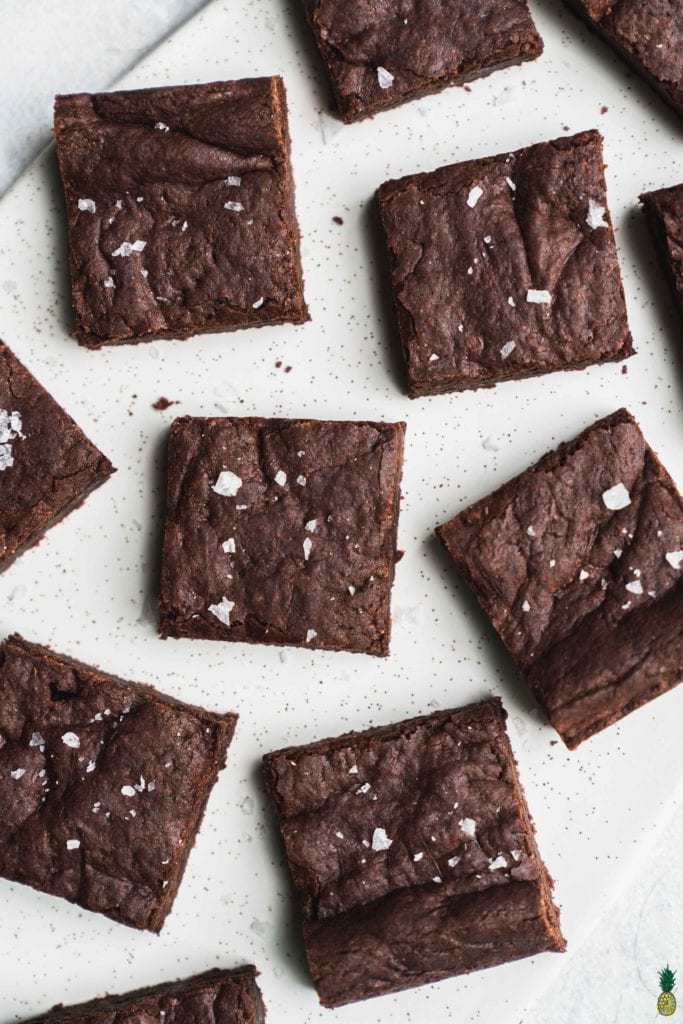 Learn how to make this plant-based bacon alternative with mushrooms. It's easy to make and is perfect served on or in salads, sandwiches, pasta and more!
Some of our Favorite Products
Getting familiar with brands that have products like dairy-free cheese, meat alternatives, and other replacements for products you know and love are essential when going vegan. Below you will find a list of some of our favorite brands and the products they offer.
Beyond Meat – Realistic meat alternatives made from plants.

Our Favorite: The Beyond Sausage

Follow Your Heart – Dairy-free cheeses, vegan mayonnaise, yogurts, and egg alternatives.

Our Favorite: Mozzarella Shreds

Lightlife – Meat alternatives, tempeh, deli slices, hot dogs.

Our Favorite: Smoky Tempeh Bacon

Miyoko's – Artisinal plant-based cheeses, dairy-free butter.

Our Favorite: Smoked Mozzarella

Gardein – Meat alternatives, frozen meals.

Our Favorite: Seven Grain Crispy Tenders

So Delicious – Dairy-free milk alternatives, ice cream, creamers.
Vegan Fast Food?
Believe it or not, many fast food establishments now offer vegan options, which makes eating on-the-go as a vegan easier than ever. Below is a list of some of the places that offer vegan-friendly options:
While this isn't a full list, these are the most notable options available in our opinion. We also have several videos where we eat vegan at various different fast food establishments.
We also feel that it's important to mention that there is a possibility for cross-contamination when eating at any restaurant that isn't entirely vegan.
You Can Eat Vegan At Popular Restaurant Chains, Too!
We know that one of the most challenging things about going vegan (at first) is being in awkward social situations. Going out to eat with friends and family who aren't vegan, can sometimes be uncomfortable, but lucky for you there are many popular restaurant chains across the US that offer vegan options.
Olive Garden – Yes, the breadsticks are vegan! The minestrone is also vegan by default, and the salad can be made vegan without the dressing and substituting oil and vinegar instead. As far as entrees go, you can build-your-own pasta dish and get any pasta (except the gluten-free variety which has eggs) and add veggies and either the classic marinara or the spicy marinara.

Our Favorite: The bottomless breadsticks, of course.

Red Robin – Many of their burgers can be made vegan by substituting for either their housemade veggie patty or upgrading to an Impossible Patty for an additional $4. They also offer bottomless sides like broccoli and french fries. To find out exactly what's vegan-friendly, Red Robin offers this handy guide.

Our Favorite: The house-made veggie burger w/ bottomless fries.

Denny's – While we know Denny's wouldn't be the first choice for many people to eat at. It's a great option for late-night dining. There aren't many options, but there is a Dr. Preagers veggie burger that can be made vegan, as well as the Fit Fare Veggie Skillet if you order it WITHOUT egg whites. Also, some locations to have the Beyond Burger available, but I think it's primarily in Southern California.

Our Favorite: The Veggie Burger w/ Avocado. (Pro Tip: Make it a double!)
Also, check out our YouTube video where we explore these options!
Other Tips & Tricks For Going Vegan (and staying vegan)
Don't feel like you have to go vegan all at once. It's totally acceptable to start slow and cut things out little by little.
Find replacements for foods you know and love. Thankfully, there are so many replacements and simple recipes to take advantage of.
Do your research. There are tons of resources online about going vegan (and staying vegan). We've found that a little information goes a long way!
Documentaries Worth Watching
Vegan Resources