We know it's a scary time for everyone around the world. During these uncertain times, we know how important it is to have simple meals that not only taste great, but are also, simple to prepare. Today we are rounding up our favorite minimal-ingredient recipes, that can be made in minutes, with items you most-likely have in your fridge or pantry right now.
Learn how to make this hearty and delicious one-pot minestrone soup with ease in just 30 minutes!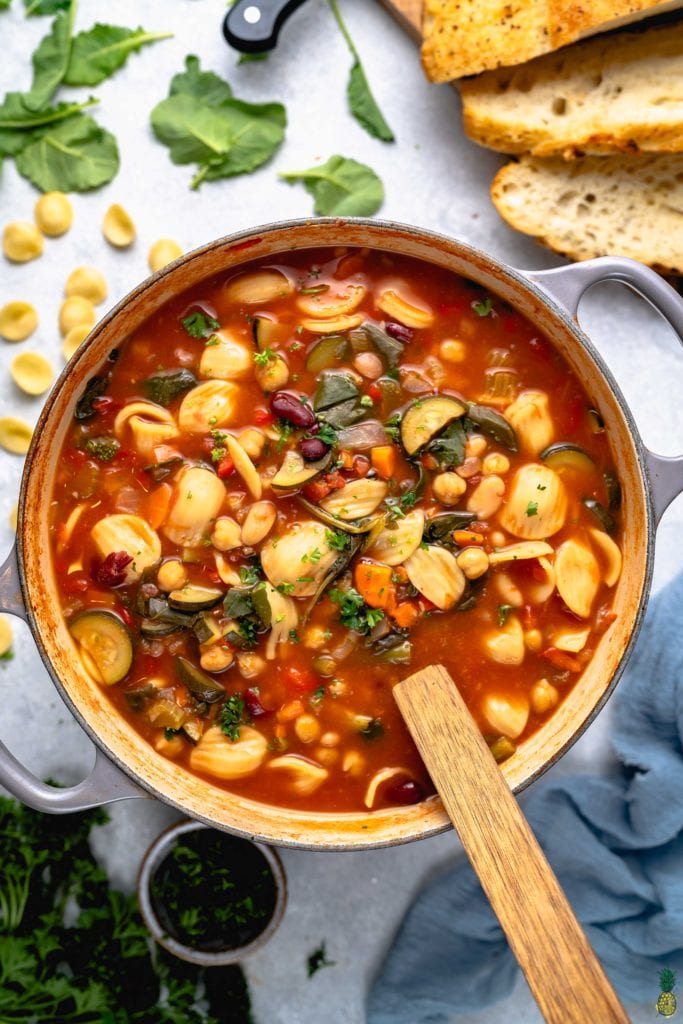 There's nothing better than fresh baked bread, especially when it requires just 4-ingredients, no kneading and no starter. Learn how to make this easy artisan bread at home in no time!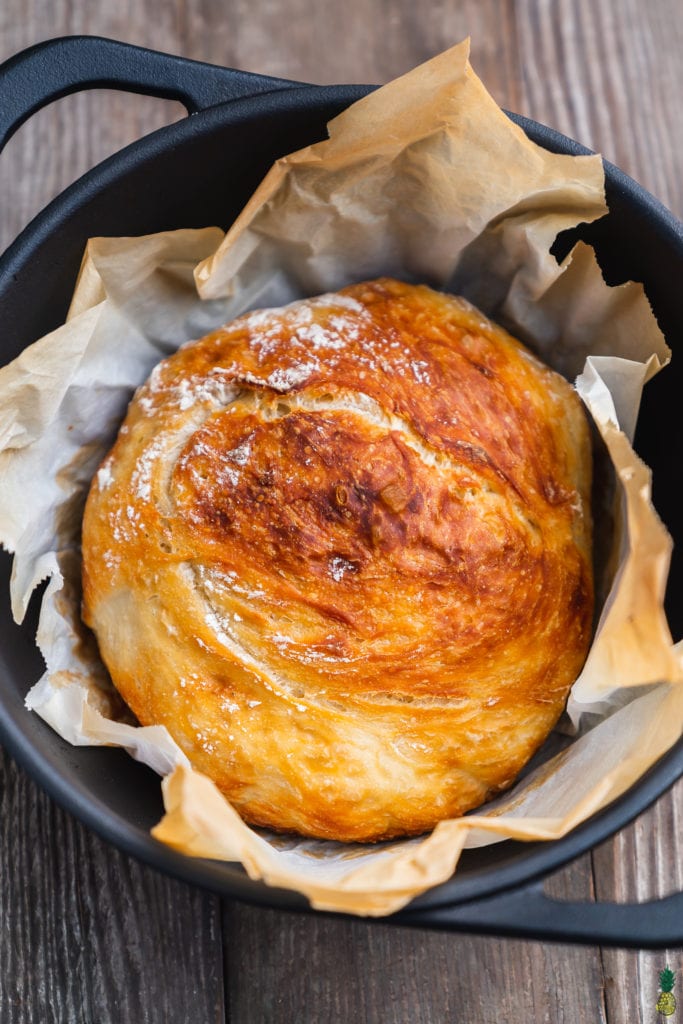 Get ready for an easy one-pot weeknight dinner that requires just 7-ingredients and less than $5 to make! This taco pasta is the perfect meal for when you don't have time to cook or don't know what to make. It's simple, satisfying, and won't break the bank!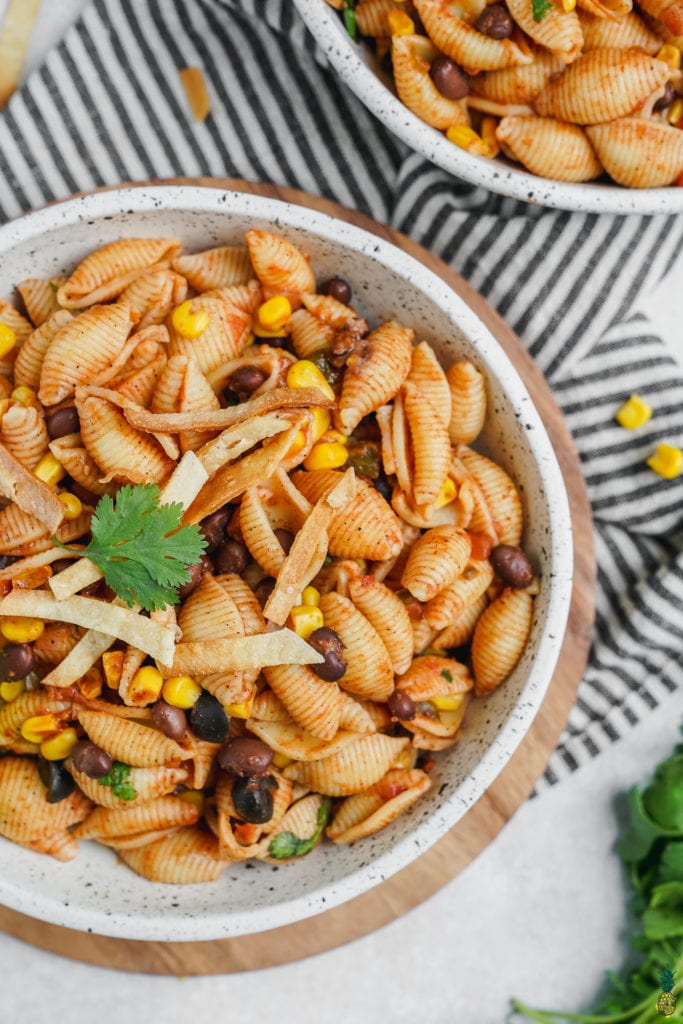 This hummus pasta is the perfect lazy meal that is ready in about 15-minutes! It requires just one pot + 5 simple ingredients, and the result is pure magic! Who knew that throwing just a handful of ingredients together could create such an epically delicious flavor combination?
Hamburger Helper has never tasted so good! This homemade, vegan version is full-of-flavor, hearty, and down-right delicious. It's simple to make and requires just one pot and about 30 minutes!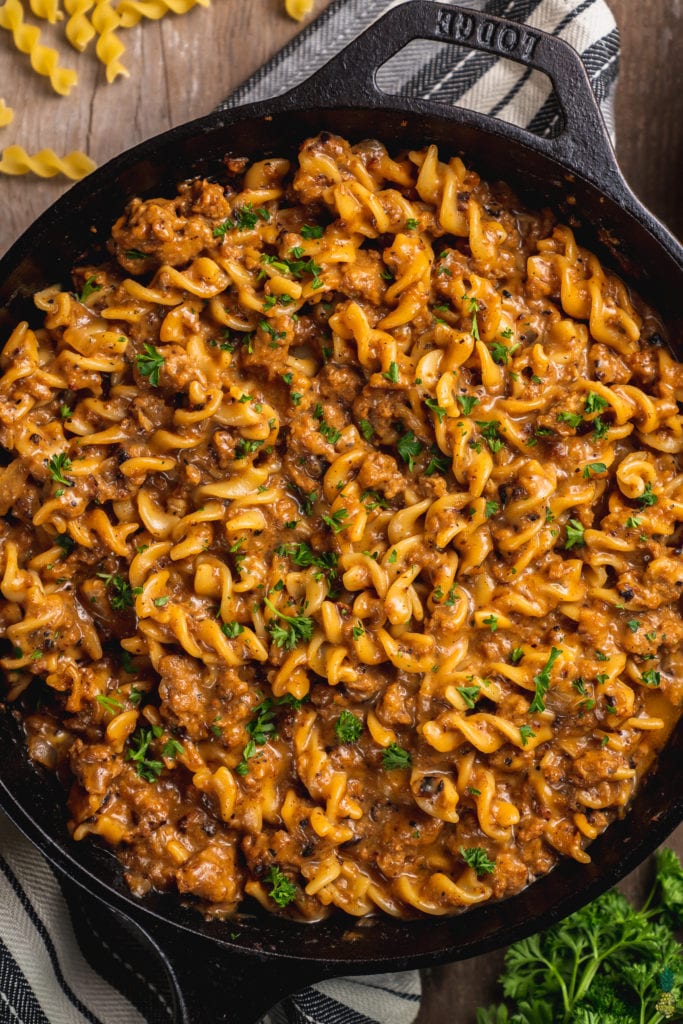 This vegetable ramen is not only healthy and easy to make, but it also can be put together for under $5 per recipe. It is the perfect budget-friendly lunch or dinner!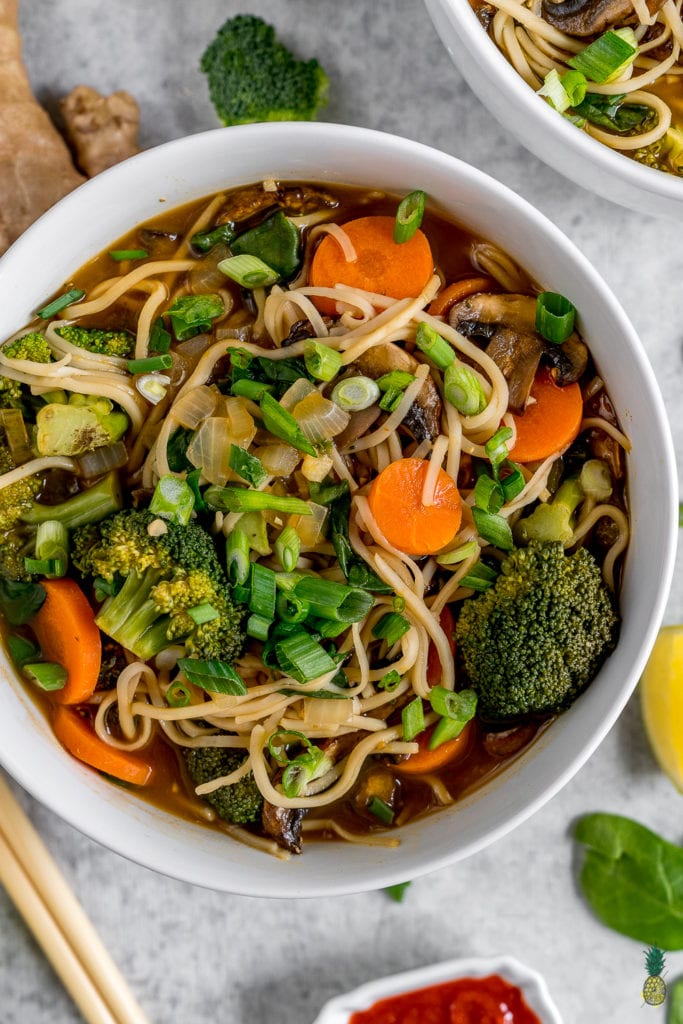 We are here to warm you up with this easy vegan tortilla soup recipe! It's flavor-packed, budget-friendly, and ready in less than 30 minutes! You can feed your whole family for less than $5, talk about a bargain.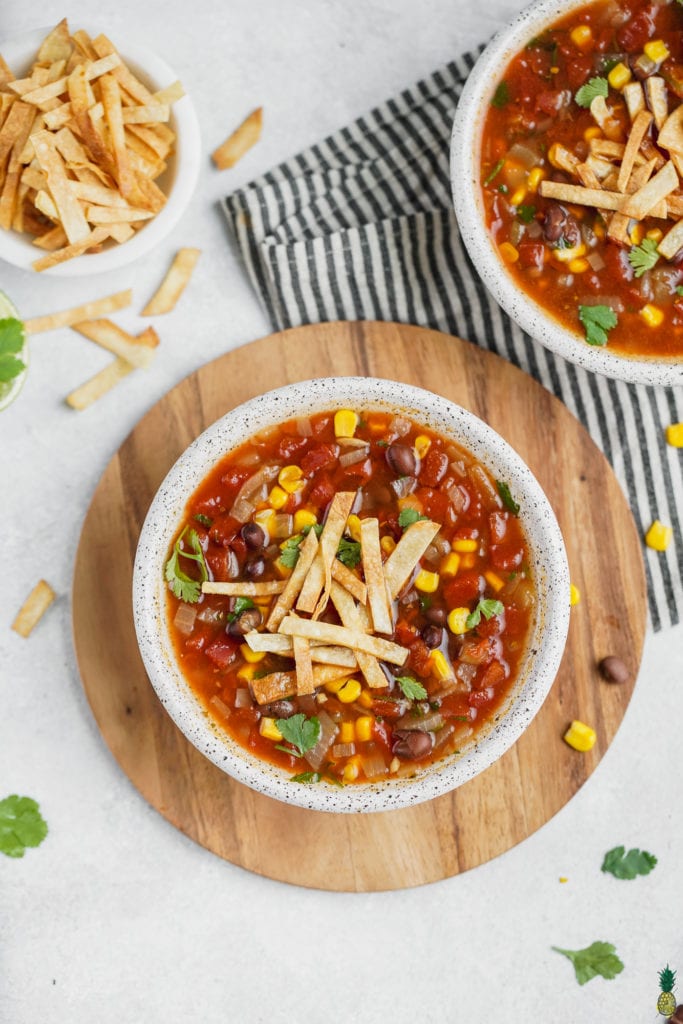 Now that barbecue season is in full effect, I thought it would be appropriate to share this Mexican street corn inspired pasta salad recipe. It's extremely simple to make and can be ready in less than 15 minutes. All of the ingredients are also very affordable so you can whip up a large batch of this to share with all of your friends and family at your next summer BBQ or picnic.
Get ready for an easy, hearty, and vegan protein-packed meal that you can put together in just 30 minutes! This Rice Cooker Pasta w/ Lentils is definitely going to change the game– who knew that you could make pasta in the rice cooker?!
Today we are sharing with you an easy vegan rice cooker meal that you can have ready in just 35 minutes, including prep time! Our Vegan Spanish Rice and Beans is guaranteed to hit the spot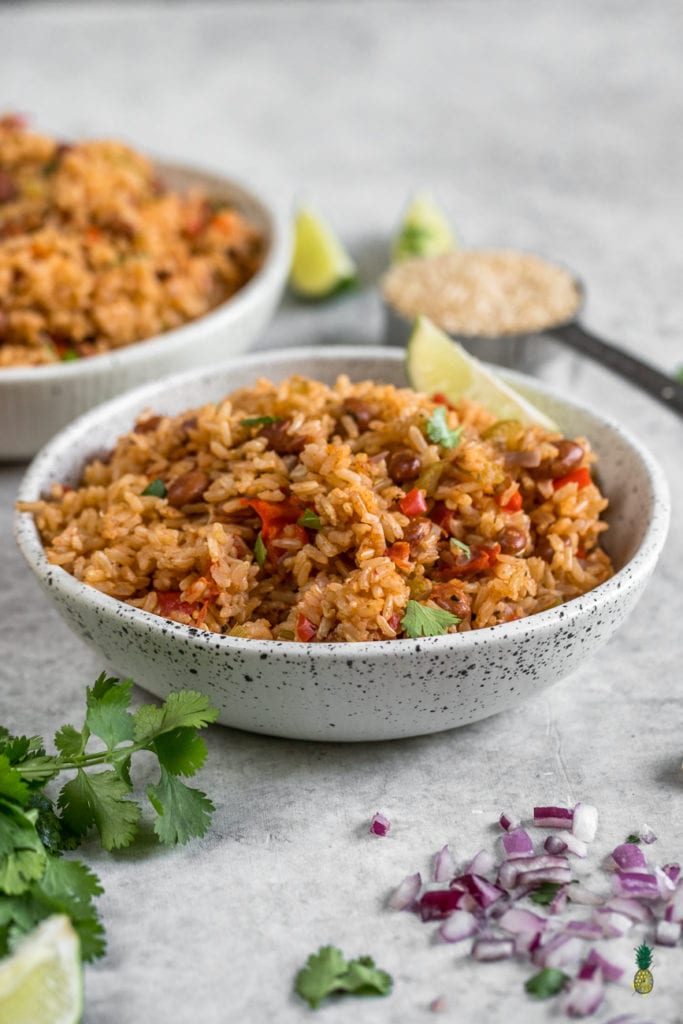 Learn how to make the CREAMIEST lentil hummus with just 6 simple ingredients and 5 minutes of your time!
A hearty vegetable noodle soup that is loaded with veggies, full of flavor, and made in a one pot! It's perfect for cold winter days and can be made in a large batch to enjoy throughout the week.
This one-pot lentil and mushroom bolognese is a plant-based twist on a classic Italian recipe. It's easy to make, requires just 30 minutes, and is absolutely delicious.
Loaded with homemade tofu ricotta and spinach, and topped with vegan cheese and homemade marinara sauce, these Vegan Stuffed Shells are a holiday entree that everyone is going to love.
A rich and creamy vegan avocado pesto sauce poured over pasta and sun-dried tomatoes. This recipe is easy, requires 9 simple ingredients and will be ready in about 20 minutes. It's perfect for dinner date nights at home or for a lunch on the go!
Learn how to make vegan miso soup at home with just 5 simple ingredients and 15 minutes. It's packed with flavor and the perfect addition to a cozy dinner at home.
Classic French crepes, made vegan! Learn how to make this easy crepe recipe with just 5 simple ingredients, no special tools required. These are perfect for any meal of the day and can be served sweet or savory!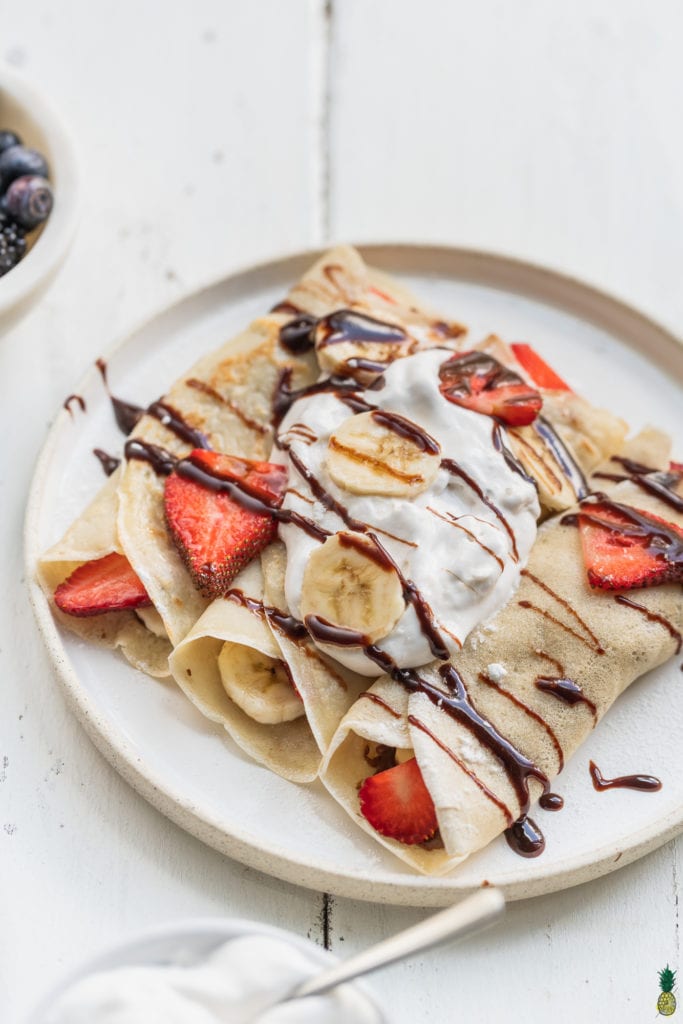 A simple and delicious Creamy White Bean Pasta made with just five ingredients. A velvety, garlicky, easy peasy entree ready in as little as 15 minutes.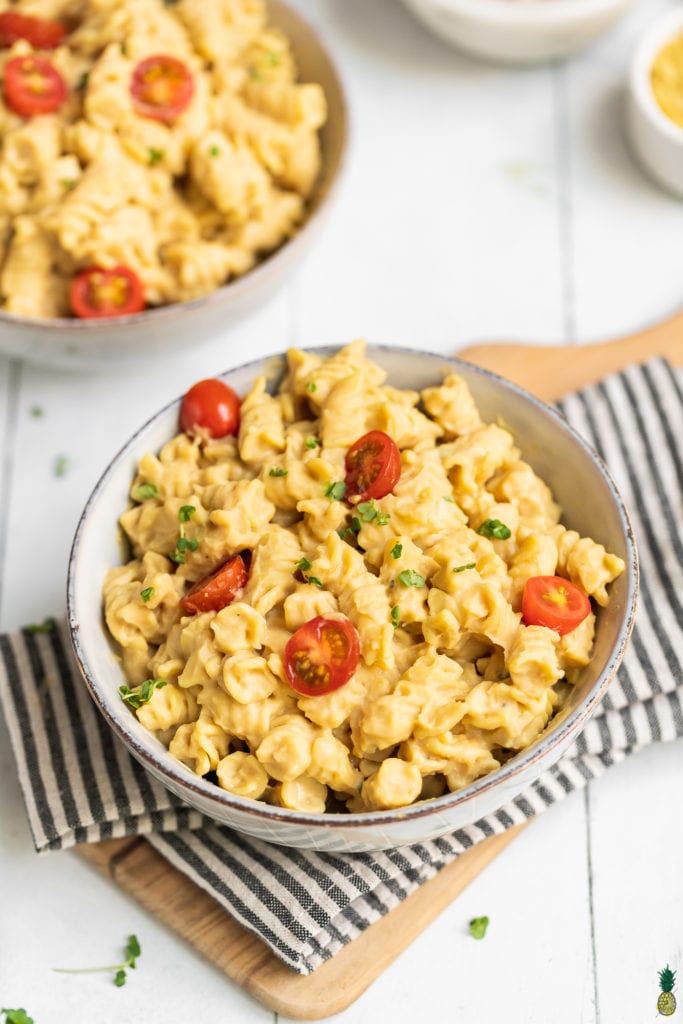 Easy and delicious veggie burgers crafted with just 5 simple ingredients. They're effortless to prepare and cook in only 30 minutes!
This easy lemongrass tofu requires 8 simple ingredients and will be ready in about 20 minutes. It is jam packed with flavor and is the perfect addition to weekly meal prep or Buddha bowls!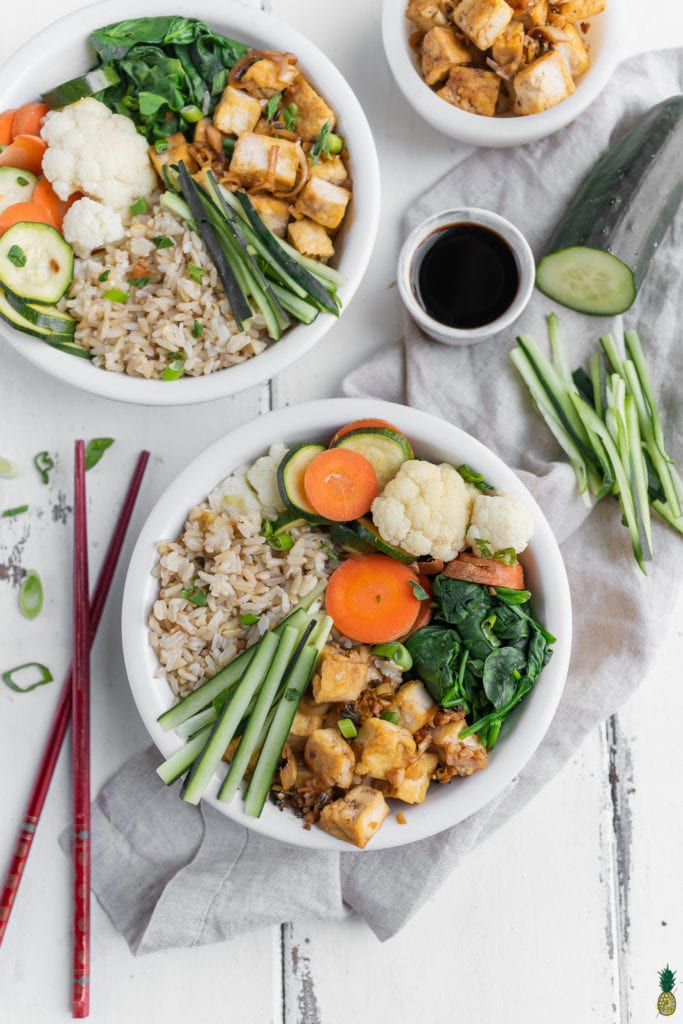 This vegan filipino garlic fried rice is easy to make, requires just 3-ingredients and is the perfect way to bring your day-old rice back to life.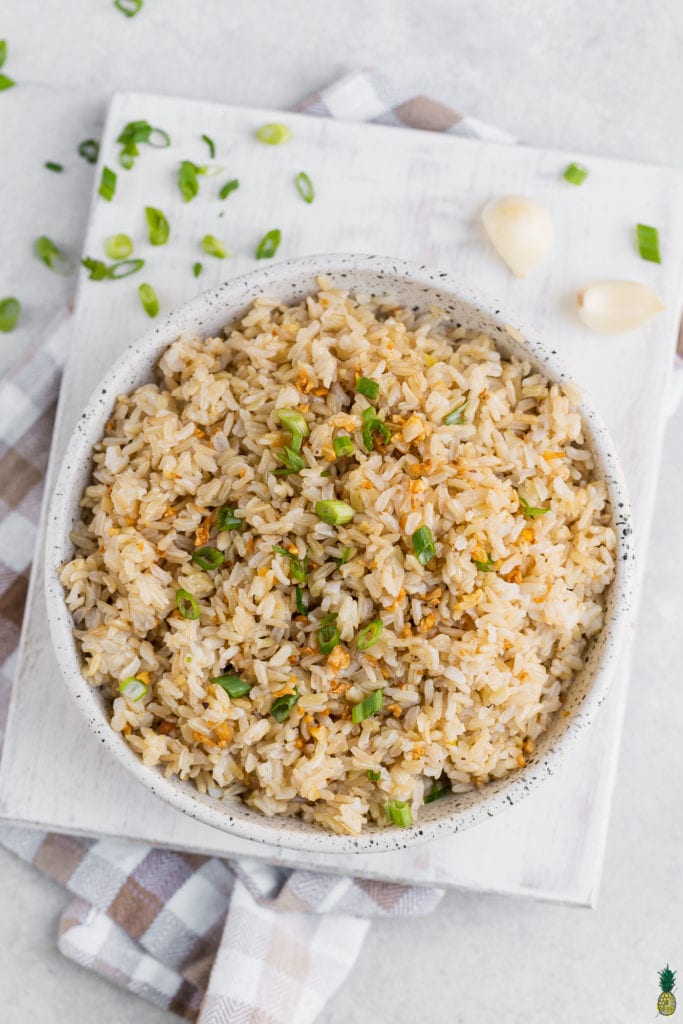 Make sure you tag us on Instagram @sweetsimplevegan and @consciouschris and hashtag #sweetsimplevegan if you recreate any of our recipes, we love to see your photos!